Pounder Profile:Volleyball standout Sydney Woodward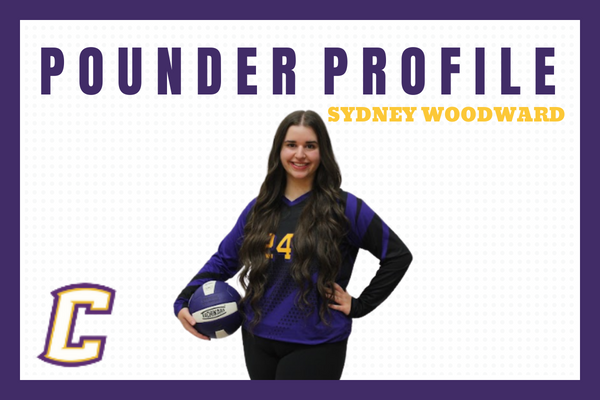 Sydney Woodward is one on the two seniors this year of the Central volleyball team. The Digest sat down with Woodward to get a glimpse into her life on and off the court. Central High athletes dedicate an immense amount of time and energy to their respective sports, so it is only right for the community to get a look inside what makes Pounder athletics so special.
Highest athletic achievement? Being able to play on varsity for all three years that I have played here at Central.
What's your athletic goal? To serve the whole serve an entire volleyball match in a game before the season is over.
Favorite Food? Chicken nuggets and french fries.
Favorite Quote? "There is nothing impossible to those who will try" by Alexander The Great.
Favorite class or teacher? Mr.Brittingham and his chemistry class.
Are you superstitious or do you have any pre-game rituals? I am always optomistic and superstitious before games.
What are your plans after high school? I plan to attend Chattanooga State Community College and Tenneessee Tech to get my bachelors degree in Education.
What's your favorite high school sports memory When I fell serving because I got a a cramp in my leg and got an ACE.
What number are you and why? I am number 24; I have always been number 24 and my sister and friend both had the same number when they played volleyball for Central so I'm just carrying on the number. Also, my birthday falls on the 24th so it has always been "my number."