Football: Pounders Fall to East Ridge in Game Rescheduled Because of Rain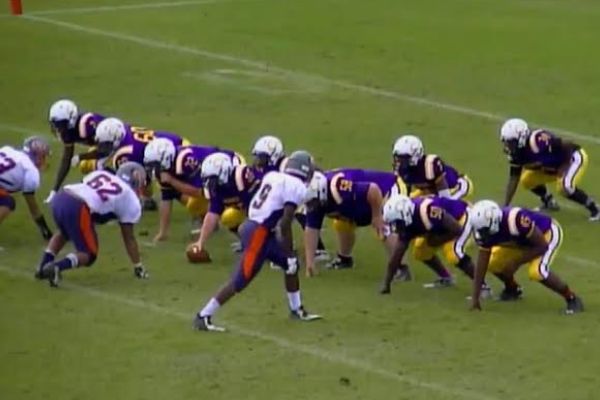 The Central Pounders' varsity football team was ready to play against the East Ridge Pioneers on Friday, September 11, but storms forced the game to be moved to Saturday. The rescheduled game ended with a loss of 35-7; our only touchdown was made by Devon Waight.
Head Coach Gary Bloodsaw has seen improvement in all of his players and is excited to see some of them stepping up this year. He thinks that they need to play better, work harder, focus more, and get rid of what went wrong in order to improve before the next game.
Running back James Walker agrees that the team did not give their best effort in Saturday's game.
"It could've been a lot better. We had poor offense and busted assignments," Walker explained. "More people were worried about themselves instead of the team. If we [had not done] that, we would've done a lot better."
This year, Central's varsity football team moved up a division because of how well they played last season.
"We play different teams, and a lot are out of town. We only play a few of the same people," Walker shared.
Coach Bloodsaw said that Central does not have any big rivalry games this year, but he is worried about the upcoming games against Red Bank, Hixson, and East Hamilton. The varsity team has lost every game so far this season, but Coach Bloodsaw is staying positive.
"I just love coaching, honestly. It's exciting and fun. They test you mentally, physically, and [they can] test your patience," Bloodsaw stated.
Central's varsity football team has fought hard this season and will keep working to improve their game. They remain positive despite the losses, and the Central Digest is cheering them on all the way.