Senior Night for Volleyball Team Hits Close to Home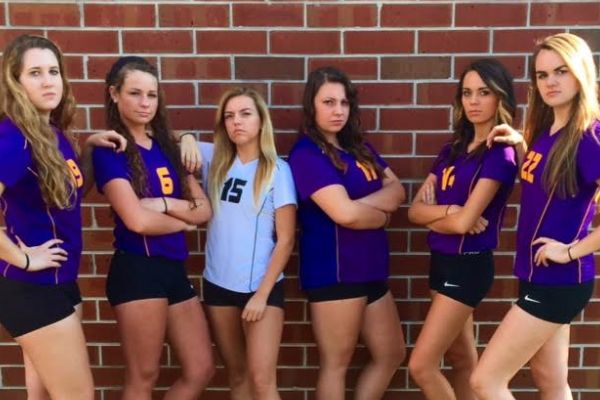 The Lady Pounders volleyball team had their Senior Night on Monday, September 21. They played against the Silverdale Seahawks, and Central won two matches in a row 25-23. CHS students got into the game for free; as a result, the student section was huge and lit up with neon attire.
There are six seniors on the team this year – Lexie Ainslie, Emma Beach, Rebekah Hill, Caitlin Maupin, Adrian McClurg, and Samantha Scott. The ceremony was held between the junior varsity and varsity games. A rose petal path was made for the seniors and their parents to walk on.
"Senior Night was above and beyond my expectations. The underclassmen did so good on the decorations and theme," described Lexie.
This was a very emotional night for the team and Assistant Coach Laurie McGinley.
"It was sad because it signifies them moving on and no longer being a part of our team," explained McGinley.
"It was just a little bit emotional because I knew it was my last home game with my team. They are like a family to me, and I'm going to miss them," shared Lexie.
She said that the team was nervous before the game started because of the large crowd, but once they started playing, they were more relaxed.
"Silverdale is what we call a 'scrappy' team. That's a good and a bad thing. It's good because they didn't have any strong hitters, but it was also bad because they got a lot of points by playing smart. We always have to be ready when playing teams like this, and that night we did a good job of expecting the unexpected," Lexie stated.
Coach McGinley agreed that the girls played really well and worked very hard.
"Every player brings their own special talent to a sport. That's what makes the game great – it can't operate without individual skills," she noted.
Senior Night is always an emotional night for players, parents, and coaches. In addition, the Lady Pounders were pleased to take home another win, bringing their record to 18-7.