JV Football Takes Down the Hurricanes, Has Not Lost a Game This Season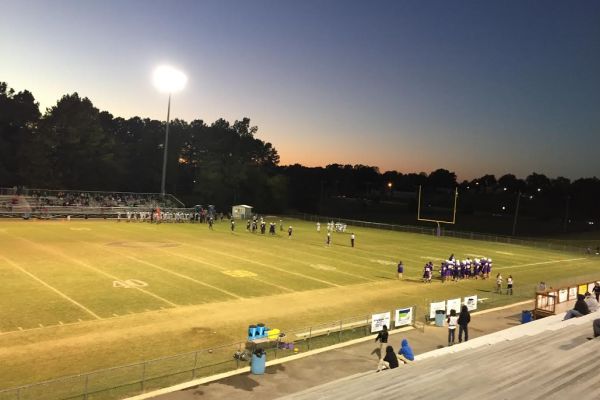 The Central Digest cheers on the junior varsity football team who is still undefeated. They beat East Hamilton 27-13 on Monday, October 19, at home.
Freshman Michael McGhee scored three touchdowns while Davey Vagts, a sophomore, scored another. Freshman kicker Bradley Taylor got one field goal, and the team also got a two-point conversion.
Jaheim Jones, the JV quarterback, believes that the team has stayed undefeated because of their effort on the field and because of their attitudes.
"We have totally eliminated the word 'I.' What we do is done together and done to 100 percent. We have also humbled ourselves and never given up," described Jones, a freshman.
"We have tried our best to stay humble because being undefeated can cause a lot of players to get a big head," agreed McGhee.
Coach Gary Bloodsaw is proud of the JV team, not only because of the wins but because of how well they play together. They are aggressive and enthusiastic. However, there are still things they need to work on.
"They need to improve on strength and speed," noted Bloodsaw.
Jones and McGhee explained that this is what they have been practicing, along with other things, on a daily basis to keep getting better.
"We have improved on blocking schemes, pass coverage, hittin' the hole full speed, and reading defense," stated Jones.
McGhee added that he has been practicing finding holes, making fast and effective cuts, and keeping his knees up when he is running.
"I enjoy playing football because it's a full-contact sport that combines strategy, smarts, and athleticism," explained Jones.
Although the JV team is undefeated, they stay humble and continue to work hard. Come out and support the JV team Monday night for a riveting game against McCallie.