Central Bowling Team Is Improving, Could Use a Win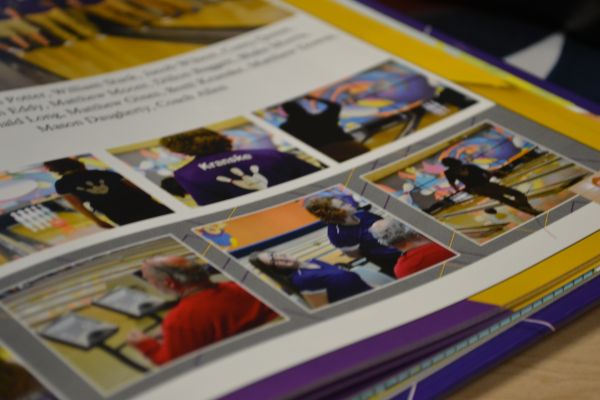 The Central Digest cheers on the bowling team as their season rolls on. The Pounders have a record of 0-6 so far.
Katie Chambers is the only girl on the team. This is her fourth year bowling for Central.
"Since my freshman year, I think that I have improved in the fact that I am more comfortable with the team as well as improving my bowling skills," noted Chambers.
Despite their record, Coach Edward Potter has confidence in the team.
"The team has continued to improve as the season has progressed. In our recent match against East Hamilton, three of our bowlers established new personal bests," stated Coach Potter.
Senior Jacob Wilson, who is bowling for his second year this season, agrees with Coach Potter that everyone is improving as the season continues.
"During practice, we spend most of our time working on individual mechanical problems. Each individual bowler has a set of areas they need to improve. Keeping your hips square to the lane, following through the ball, and consistently hitting their lane target are all areas some team members need to focus on," explained Coach Potter.
Chambers and Wilson have similar reasons as to why they are fond of bowling.
"I enjoy bowling because of the community involved within it. Everyone constantly has a positive attitude," shared Chambers.
"It's more casual. Everyone is a lot more friendly," added Wilson.
Even though their record may not be what they want it to be, the team continues to work hard and improve. Come out and support the bowling team!