Lady Pounders Have High Hopes for 2015-2016 Basketball Season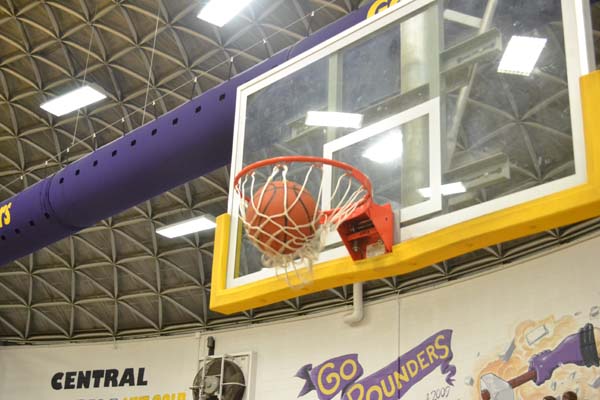 The Lady Pounders basketball team has had several successful seasons the past few years, and this year's group plans to continue the winning tradition. Tryouts were held November 2 through November 4. Only two players were cut. Five seniors made the team – Brianna Denton, Rebekah Hill, Darian Hixson, DaShawna Porter, and Keilantra "KeKe" Ransom. There are three juniors – Hailey East, Emily Feist, and Miracle Miller. The five freshmen on the team are Ann Casseus, Alyssa Coffman, Delaynie France, DiAndrea Glenn, and Alivia Smith.
At tryouts, the players scrimmaged and worked on ball-handling, shooting, and making layups.
This week was the team's second full week of practice.
Rebekah Hill shared that the team is looking good so far but that they also have many things to work on before their first game. They still need to get used to playing with each other and working as a team – the girls are still not quite comfortable with each other yet.
Emily Feist explained what they have been mainly focusing on at practice.
"Right now, we are focusing on our defense because that's what really helped us last year," noted Feist.
Alivia Smith described her role as a player on the court. She is a point guard and shooting guard.
"I get the team involved, run plays, and help the team score," stated Smith.
The team has more to improve on, but they continue to make progress daily. Come support the Lady Pounders as they take on East Ridge for their first home game on Monday, November 30!