Pounders' Wrestling Off to a Good Start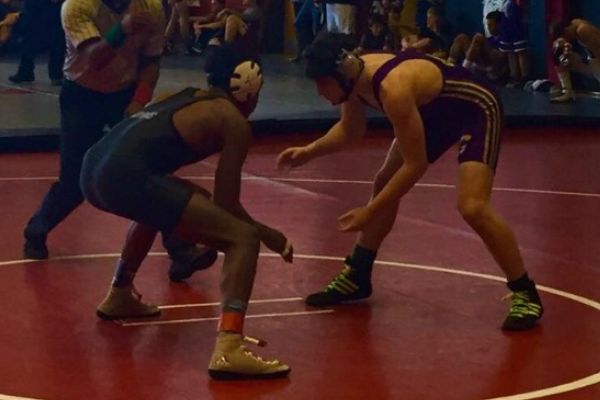 ---
On Monday, November 3, Central High School's wrestling program began their preseason workouts. Since then, the team has been working incredibly hard for hours a day. In addition to several returning wrestlers, Central has obtained many new wrestlers who have been working just as hard.
The coaches, Ryan Mallory and John Lennon, are in for a bright and successful season. They have a lot of fresh talent, and everyone on the team is eager to improve. The team this year has 19 to 20 wrestlers – about half returning and half new. There are only five upperclassmen on the team (one senior and four juniors), so the majority are younger members.
"We are excited about Alonzo Heyward. As a freshman, he finished third in State. As a sophomore, he finished second, so the table is set for a run at a State Title," shared Mallory. "Isaac Coffman and B.J. Sledge are two other exciting wrestlers. Both qualified for State last year, and both should medal this year."
"We've had our best opening week yet. We are young, but our kids are coachable. We probably won't contend for the region this year, but we should lay a solid foundation for the future," added Mallory.
On Saturday, November 14, the team traveled to Tulahoma for their first match. The team did remarkably well for their first match, and everyone won at least one of the multiple matches they wrestled. Alonzo Heyward and Evan McDaniel went undefeated.
"We were in every match we wrestled. We just have to keep focusing on the fundamentals and being tough, and we should be okay," explained Coach Mallory.
"If we just keep going, pushing harder, we'll be fine," shared Skylaur Sively, a wrestler on the team.
On Friday, November 20, Central Wrestling hosted a Purple Pounders' match in the gym in front of the school. The team will wrestled their teammates and it was only $3.00 for admission. A lot of students showed to support their fellow Pounders.
Go support our Pounders! We're looking forward to a great season full of learning and success.