Girls' Basketball Season Overview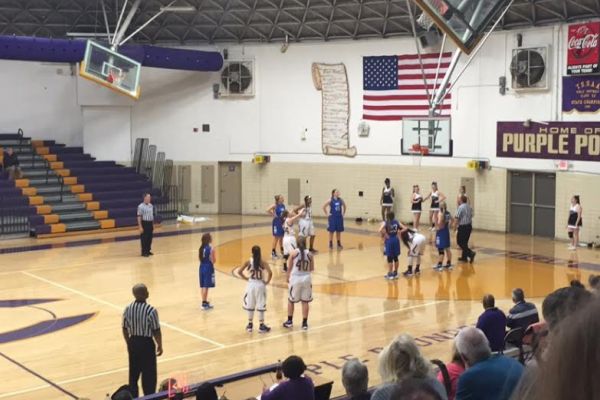 The Lady Pounders basketball team played their last game of the season on Thursday, February 18th. No one on the team was happy with the loss. Their goal was to win district and have a chance to compete in the finals.
"We fell way short of our goal," Head Coach, Rick May stated.
Senior Rebekah Hill compared this season to a roller coaster. She thinks the team could have done a lot better.
"We had our ups and downs, defintely," Hill explained.
May also thinks the team could have had a more awarding season.
"One thing we could've focused on better as a team was listening to what the coaches were saying," May added. He saw that the team was doing what they wanted to do over what the coaches were telling them to do. They also were doing what their parents were advising them.
The team did improve some over the course of the season.
"We began to play better defense as the season went on, but the defense was up and down," May stated.
"We got a little better at sharing the ball with each other, but not as much as I would've liked," Hill shared.
Both May and Hill said that the team needs to work hard in the off-season and come back with more dedication. May would always ask the team "Are you gonna work hard or hardly work?" He always encouraged the team to do their best and get better. They also agreed that the team needs strong senior leaders for next year, but they believe that Emily Feist and Miracle Miller are ready.
The girls' basketball team had a successful season overall. Their peers were supportive of them throughout the whole season. The Lady Pounders wanted to go further than they did, but that will encourage them to work harder next year.