Central High Excited For New Soccer Coaches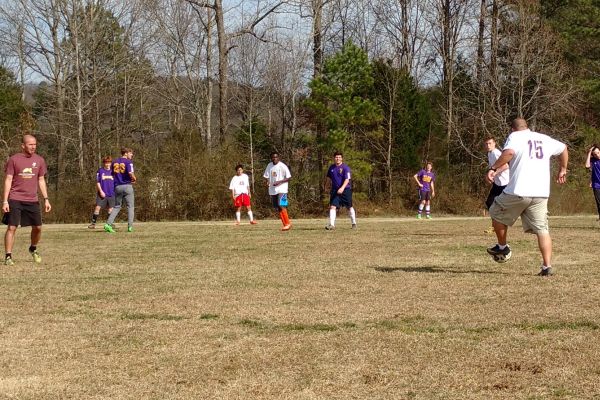 Chattanooga Central High School is welcoming a new and enthusiastic coach to fill the boys' soccer team's head coaching position, after long time head coach, Jim Stone, stepped down. Central's new coach, Timothy Browder, holds new plans for the team this year and Coach Jimmy Lessentine will be assisting him throughout the season.
"The most important thing I did was bring in Jimmy as the assistant coach. He and I have been in the same coaching circles for many years, and currently coach together at CFC Academy. He brings a wealth of soccer knowledge to the team," shared Browder.
With there being only two seniors left on the team, the coaches are eager to see how they will be leading their team of underclassmen.
"Our captains this year are Jacob Wilson and Thomas Crownover. We have been very pleased with their leadership and dedication to the team," stated Browder.
Jacob Wilson, being a starter all three years prior to the upcoming season, sees no doubt in a good season.
"We do have a young team, but I plan to have a positive season this year with the help of Coach Browder. I have known him since 7th grade so it isn't like he is a new coach that no one knows, but I know with a lot of practice Browder will make us a great team this year," shared Wilson.
Coach Browder and Lessentine have a lot planned for the soccer team, including new drills, conditioning techniques, and a more positive attitude.
"Our short term goal is to beat Ooltewah on May 3rd, and our long term goal is create an atmosphere of excellence, so that Central can be a consistent competitor on both regional and state levels," concluded Browder.