Wrestling Round Up: Central Continues To Improve Despite Size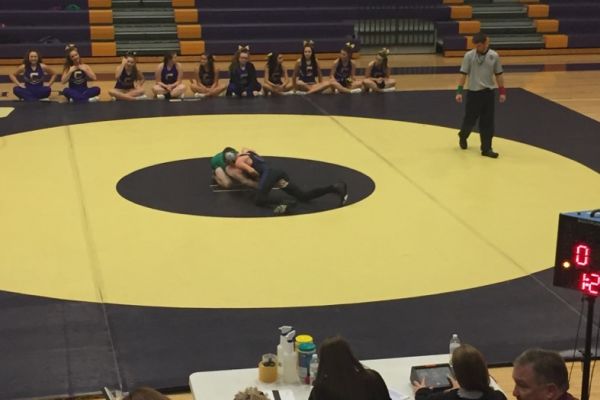 The Central High School boys wrestling team has wrapped up their season for now, but hopefully sees more matches in the future with the State Tournament coming up slowly. The team has a 6-2 record, 2-0 in the region,  and has continued to get better each match. Their first match was a tri-meet at Central, which was also senior night. The seniors honored were defending state champion Alonzo Heyward, Jimmy Herrera, Dylan Rowe, and Issac Coffman who placed third at the state tournament last year.
"I'm really pleased with how well we have all been doing this season", said senior Dylan Rowe, who hopes to place in the state tournament this year.
"We have the ability to go to the state tournament  we just have to stay focused and keep doing what we've been doing,"concluded Rowe.
Winning has always been a tradition at Central, the wrestling team were back-to-back A-AA Dual State Champions in 2012 and 2013. With the team having two seniors that have placed in the state tournament and a 2-0 region. Coach Mallory has high hopes for the end of the season, and have good intentions for going back to the state championship.
"If we can beat Notre Dame, we have a really good shot at winning the region and going to the state tournament", commented Head Coach Mallory, talking about the schedule ahead. "We have a strong team, we just get simply outmanned because we don't have the numbers".
The wrestling team have had signature wins over teams such as Boyd Buchanan and the defending A-AA Dual State Champions, Red Bank High School. The schedule ahead for the Pounders include region foes East Ridge, Hixson, Tyner, Brainerd, and Notre Dame. If the team can maintain first place till the end of the regular season, they will clinch a spot in the state tournament.