Athlete Spotlight: Alonzo Heyward, After Winning Over 100 Matches, Looks Back on High School Wrestling Career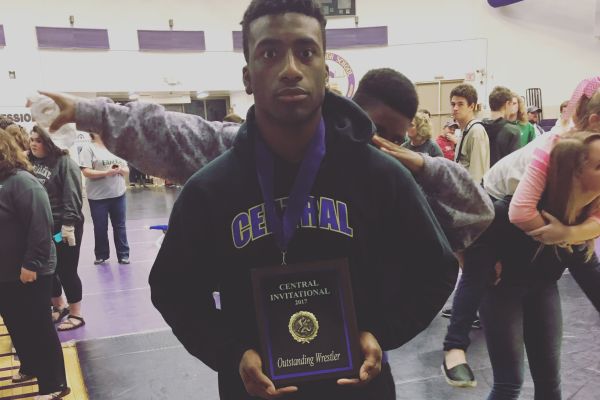 "My favorite part about wrestling is winning," began senior wrestler, Alonzo Heyward.
Heyward has been wrestling since the 5th grade, but for him it is more than a sport, it has played one of the biggest roles in his life. Since his freshman year of high school, Heyward has won about 110 matches and has placed in the Tennessee Wrestling State Championships every year.
"The most memorable match I have wrestled is when I wrestled against Gabe McDuffie in the region tournament, and beat him," shared Heyward.
Wrestling is a sport that requires certain things that other sports might not. For example, Alonzo and the rest of his team have to focus a lot on their body weight.
"If I had to work on something to be better at the sport, it would be trying to manage my weight," stated Heyward.
A lot of athletes have a good luck charm or something that helps them get ready for a game. For Heyward, listening to the band, Fiver Finger Death Punch, is what gets him ready before every wrestling match.
"The band helps me get really motivated and pumped up before I wrestle," explained Heyward.
Other than the good luck charm, almost every athlete has that one embarrassing moment they wish had never happened.
"Throughout high school, the most embarrassing moment I have had while wrestling is probably when I had to wear two different shoes during a match," admitted Heyward.
Besides the shoes, Alonzo Heyward has enjoyed wrestling here at Central and plans on bringing it with him into his future.
"I plan to wrestle in college for a full ride scholarship, I was also invited to wrestle on the Olympic team, so I will continue to look into that," concluded Heyward.