Off to a Rough Start, Central Volleyball Team Has Hope for Rest of the Season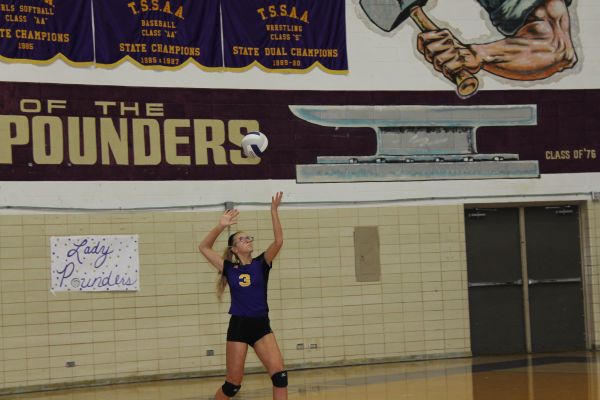 The Central Pounders' volleyball team has strived for a successful season and will continue to keep up an encouraging attitude until the end.
Holly Ware, the head coach, has great pride in the team. She believes they can beat anyone as long as their focus is on the game.
"We tend to beat ourselves with our small errors that add up over the matches," explained Coach Ware.
As the season progresses, she hopes to see improvement in the players' communication, aggression, and ability to bounce back after making a mistake. Coach Ware also added that the girls play hard and are willing to do whatever the coaches ask.
"We all have a job to do and must all work together to get it done," noted Coach Ware.
Senior Zariah McDonald also mentioned that it is imperative that the players function as a whole in order to do well on the court.
"We're very family-oriented. We come together no matter what, and we're always there for each other," agreed McDonald.
Although a winning season is what the coaches and team strive for, it is not the main achievement Coach Ware wants for the girls.
"My goal for them is to learn no matter what you do in life, love what you do, and do it with passion. Just don't do something halfway but to give it your all and you will probably be surprised how good you can become or be," expressed Coach Ware.
The Pounders' volleyball team improves with every game and every practice. Cheer them on as they compete against Ringgold on Thursday, September 13!