Football: Pounders on Top After Win Over East Hamilton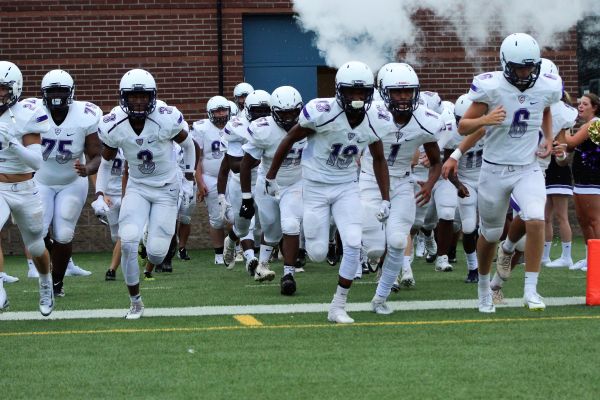 The Central Pounders football team came out victorious against the East Hamilton Hurricanes on Friday, September 14. Since East Hamilton is a major rival of Central, this was a huge win for the Pounders.
"Last week was a big, important regional game. It was a game that could've decided where the playoff game is," emphasized Head Coach Curt Jones.
Hunter Jones, a linebacker and running back, explained that the offense was a bit sloppy and could have done better, but the team's overall defense was successful.
"We kept our heads up. We didn't get down when something bad happened," stated Hunter Jones.
Even though the Pounders struggled to stay in sync, they remained positive.Quarterback Jaheim Jones bragged on Hunter Jones and the last play he made in the game.
"He basically won the game! He had a punt block," exclaimed Jaheim Jones.
When East Hamilton attempted to punt, it was blocked by Hunter Jones. Jones retrieved the ball and sprinted 35 yards to score a touchdown. This put the Pounders ahead of East Hamilton and was the last touchdown of the game.
Hunter Jones, Jaheim Jones, and Coach Jones mentioned some improvements the team needs to make before their next game: ball-handling and execution. Coach Jones explained that the team would be having double practice on these in order to be prepared for the rest of the season.
"[The Howard game] gives us another opportunity to win a region game," commented Coach Jones.
Each regional win for the Pounders' football team gets them one step closer to having playoff games at home.
On Friday, September 28, the Pounders defeated the Howard High School Tigers. Jaheim Jones had an interception return for a touchdown and a touchdown run. Donya Parker blocked one of Howard's punts. T.J. Payne caught two touchdown passes, and Michael McGhee had two touchdown runs.