Central's Wrestling Team Hopes to Send Multiple Players to Region Tournament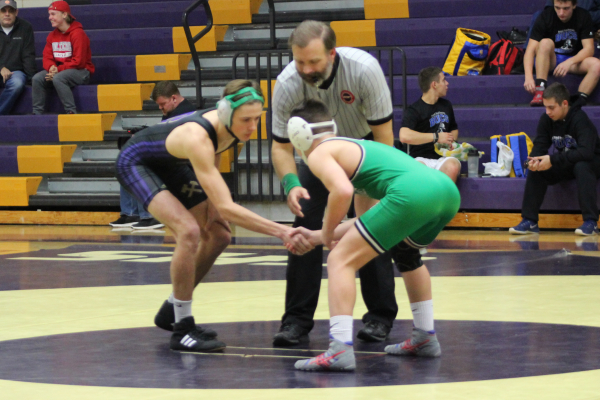 As wrestling season comes to a close, the hype of the sport only grows. For the past few months, the coaches and players have been preparing for the region tournament. Many players have grown tremendously as individuals and as wrestlers. Head Coach Ryan Mallory expects multiple returning players to succeed in the region tournament and advance to the state tournament.
"Haiden [Dill] has really done well. He certainly met expectations. He has a record of 21 wins and five losses. He will be the first seed going into the region tournament," bragged Head Coach Mallory.
Haiden Dill, like many others, has a passion for the sport. He enjoys the competitiveness and the physical stress it causes.
"It's been a really great experience with great people, and I've loved the past three years with my team," expressed Dill, a senior wrestler.
Head Coach Mallory also hopes to send Jack Neely, Donovan Walker, and Jordan Wright to the region tournament. He believes that they also have what it takes to wrestle in the rigorous tournament.
Many people do not realize all the work players put into being a wrestler. One major difficulty the players face is meeting weight requirements. On the day of a match, they must be in their weight class. Oftentimes, this requires them to not eat for days at a time. Not only is this physically challenging, but also mentally challenging.
"It is the most difficult sport in every aspect, but it can also give you a great sense of satisfaction," stated Mallory.
Although all the wrestlers are part of a team, it is a very individualized sport. It is up to each player to make weight and have the willpower to be their best.
"You can recognize individual accomplishment. When someone does well, they can own it. It's a sport worth gaining respect," encouraged Head Coach Mallory.