Central's Boys Basketball Team Aims Toward Success This Season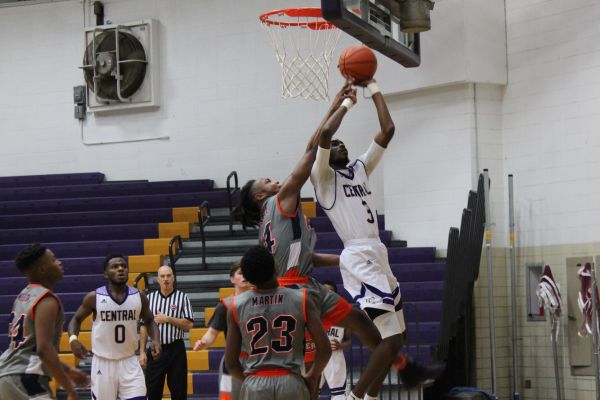 Basketball is one of Americans' favorite sports to spectate and play, especially if local high school teams are involved. The Pounders have made a successful comeback during this season with a record of six wins to nine losses.
"We're trying to put up a good fight," said Rick Rogers, the coach of Central's basketball team. "We try to [do our best] every night because most teams in our district are worth the energy, and are sometimes better than we are."
The team played at home against Hixson on January 25, and made a huge victory, scoring 71 to 47. According to Coach Rogers, Jermichael Walker, Darick Isom, and Isaiah Hayes were at the forefront of that game, making it the team's best win against Hixson yet. The players have previously played Hixon on December 4, scoring 67 to 64.
Despite the improvement in scores, the Pounders have a long way to go in regard to their playing abilities.
"We are inexperienced at the varsity level, but we're getting better every day and every practice meet up," revealed Coach Rogers.
The team recently played a home game against Tyner on January 31, which was a severe loss of 37 to 68. Coach Rogers is optimistic of their future, though, with high hopes for later basketball games.
"I am retiring, so I only have four games left, but the freshman and sophomores are very talented from the results of previous games I have coached," Coach Rogers affirmed.
The Pounders are striving to keep up their winning streak, with their minds set on making Rogers' last few games as memorable as possible.