Central Track and Field Prepares for Upcoming Season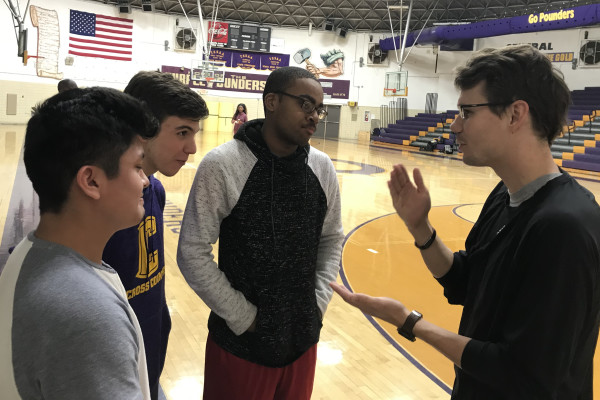 Spring sports season is around the corner and the teams and athletes are training in order to be ready to compete once the season actually begins. The Pounders' track and field team has been preparing for months now, doing various work outs and drills.
Head Coach Matthew Joyner and Coach Brett Parrott have been working with the long distance runners. Coach Parrott  has already trained the runners for their competition. They have been working on stretches, agility training, and 30 minute running drills. The long distance athletes go on long runs on roads or trails to get used to different types of terrain.
"We want them to build endurance and get used to running for long periods of time. We have them run on different types of terrain, so it is easier on the track at meets," commented Parrott.
The coaches feel confident about their runners and throwers; they have high expectations for the 2019 season.
Juan Villanueva, a senior long distance runner, has ran track and cross country all four years at Central. His times have improved tremendously since his freshman year. He hopes to go to college on a track scholarship, and he has many goals for his last track season at Central.
"My goal is to go to state and work very hard to become the best I can be on the team and to get new personal records in the events I'm doing. Being on the team for all four years is great because every year, I got faster and faster and pushed to my limit. Working hard is worth it because it showed me how far I came from," expressed Villanueva.
Along with Villanueva, many track athletes at Central have been training with the coaches as well as on their own to bring their A-game. Come out to support the team at their first track meet on Friday March 8, at Baylor School beginning at four o'clock.