Central Baseball Working Hard Towards District and State Tournaments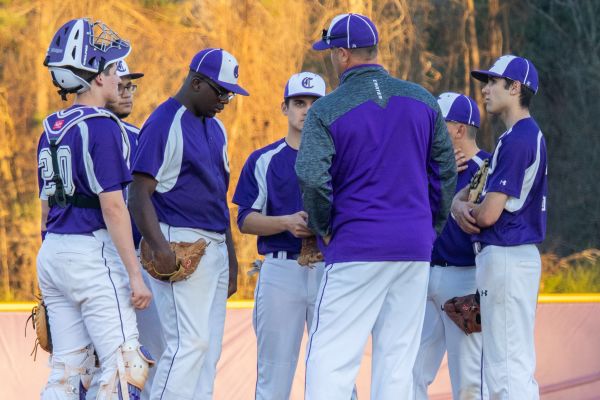 Throughout this season, Central's baseball team has been working hard succeed and prove their dominance. On Monday, April 1 Central baseball beat Tyner with an 18 to seven win.
The game started with senior player Cody Nation pitching. Tyner got ahead with five runs in the first two innings, and Central only had two runs. At the end of the third inning however, Central caught up and was ahead by one. From there, the Pounders continued to score and only allowed Tyner one more run. Senior Austin Ford struck out 11 of Tyner's players in the five innings he pitched.
"We started out flat, overlooking Tyner. They got a lead on us in the first innings, but then we realized we needed to play up to our potential," commented Head Coach Carter.
Carter has great pride in his team and looks forward to the last four weeks of their season. So far, their record is six to ten but five to three in the district.
"Our record doesn't matter because our whole season is just practice for the district tournament because that's what gets us in the playoffs," added Carter.
Central is ranked third in the district, but Head Coach Carter believes the Pounders will compete well enough in the tournament to make it to the state competition.
"I feel as if the season is going to turn around for us. We are going to start working together and do great things out on the field. Playing with 10 seniors who love the game makes for an amazing baseball experience," noted Senior Cody Nation.
The Pounders hope for a successful season as they near the tournament and the possibility of going to state. The players are working together and training hard to finish the season off well.