The Lady Pounders Plan To Bring The Heat For The Upcoming Season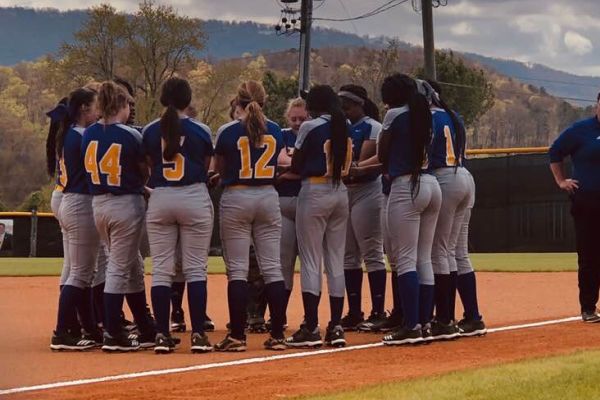 The new season for softball has finally begun and the Lady Pounders plan to bring the heat. The team practices every day for hours at a time. Assistant Coach Kelli Solock joined the team last year, with his help for the upcoming season, the team is ready for whatever comes their way.
"Being new to the team last year, I think some of the girls were weary of trusting my coaching skills, but this year they know I am not going to steer them in the wrong path," explained Solock.
So far, in the beginning of the season, the girls are currently 2-1. The team consists of five seniors, three juniors, four sophomores, and five freshman.
"Since the previous season, we have bonded more as a team. We have improved on things like our offensive skills and our hitting," admitted Junior Jaleesa Smith.
Smith and catcher Ina Henderson shared their thought on the sport itself.
"Always being around the team and us just having fun is one of the reasons I love playing softball so much," explained Henderson.
"It is something I have always enjoyed doing, and sometimes it's a stress reliever for me," added Smith.
Although the season is starting off great, there are still improvements the team needs to work on to keep on making victories for Central. According to Solock, discipline is one big thing the team needs to keep up for the season.
"We would benefit way more if we worked on our defensive skills in the field. We need to make plays and different scenarios to always have a promising outcome," stated Smith.
"Our hitting is one thing we will continue to work on. I know we can be better at that," continued Henderson.
Through both wins and losses, the Lady Pounders continue to strive and push for more victories for the upcoming season.