Boys Soccer Senior Night Concludes Regular Season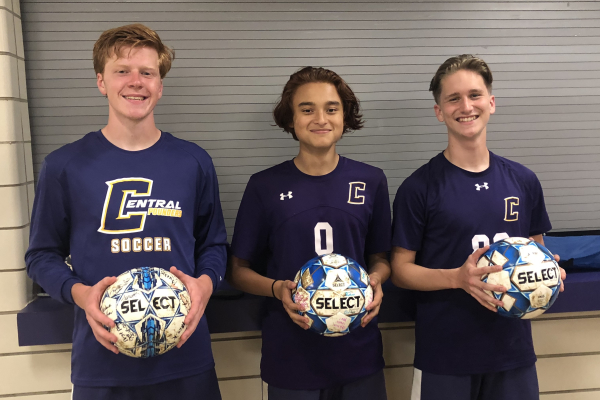 The boys' soccer team ended their regular season on April 25th as they played Silverdale Baptist Academy. The Pounders lost 2-5 against the Seahawks, but they never gave up. Since it was senior night, the boys fought for the ball and played with their heart one last time at home.
The team looks forward to the upcoming tournament and plans to practice with the intent to improve as individuals and as a team.
"We are really young, so I think we are getting better every game. They just need to believe in how good they can be and continue to work hard," commented Head Coach Browder.
He fully believes in them and expects them to perform well in each game as long as they believe in themselves and in their team work.
"I've improved by keeping my composure and being able to read the game better as a player. As a captain, I lead the team by helping my other teammates stay level headed when we have bad referees," explained Senior Captain Nathen Vander Wilt.
Vander Wilt has played soccer at Central all four years; he was chosen to be a captain the last two years because of his skill and ability to lead the team well. As he improved, he also watched his teammates grow as players.
"I've seen many of my teammates develop a better understanding of the game and how they have become better players. I hope that we win a playoff game for the first time in a long time," added Vander Wilt.
The Pounders are going into the tournament as the third seed in their division. They are still hoping to further advance into the playoffs.