Central's Girls Soccer Team Strives for Improvement During Hixson High School Match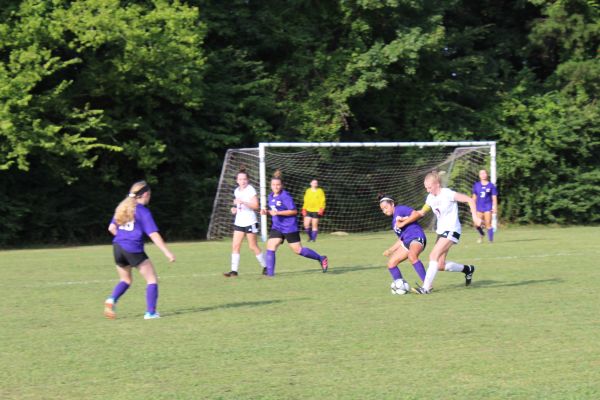 Central High School's girls soccer team played Hixson High School on Thursday, September 5.  It was a hot and sunny evening as the girls played against Hixson High at home. Although Central lost the game with a final score of 1-6, they gave their best effort and plan to continue to improve as a team.
"We win as a team, and we lose as a team," expressed Allie Shultz, assistant girls soccer coach.
The girls soccer team is led by seniors: Lexie Poulson, Cassandra Castillo, Brenda Deleon, Gina Deleon, Avery Wilkinson, Freedom Bell, and Bri Ladd.
In order to prepare for the game against Hixson, they focused on passing and communication. Growing as a team is very important for winning games. In the upcoming weeks, the team plans to practice connected passes from defense to midfield to offense. This is to allow smooth game play and allot room for the offense.
"I think we could have come in more prepared. We are a second half team; we start playing and find out how much it is worth. We work better in the second half," explained Senior Captain Avery Wilkinson, who scored for Central that day.
The Lady Pounders will face Sequatchie High School at an away game on September 12 at 6pm. Their future opponents will include: Sequoyah High School, Howard High School, McMinn Central High School, and Bradley Central High School. Looking forward, Central's girls soccer team plans to face each game with their best effort.