Central's Girls 2019-2020 Soccer Season Concludes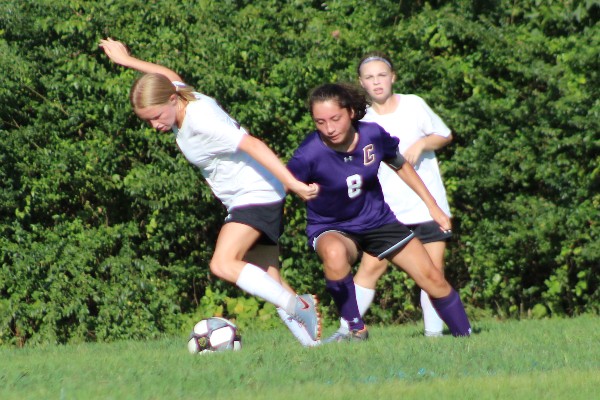 The Central Ladies Soccer Team faced a tough season this year. They had to work around numerous injuries; however, the girls proved to be determined and focused. While there were many obstacles that the team faced, they pushed through the adversities and worked hard to improve their technical skills and team cooperation.
"I think some of the best games we played this season were against some of the best teams on our schedule," admitted the girls' Assistant Coach Allison Shultz. "I always think that when we played more difficult teams, the girls worked harder and played more as a unit."
She mentioned that in a couple of games the team played very well, such as the game against East Hamilton and Sequatchie County. As a team, the girls played well together and developed their own way of communicating during games. The girls did well to improve their abilities on the field.
This year, Janetth Colunga, a sophomore on the team, scored the most goals.
"I think we did decent as a team, but there was still room for improvement. We definitely grew together as a team and the underclassmen got more comfortable as the season went on," said Avery Wilkinson, a former team captain. "I personally wish I could have ended the season because it was my senior year and me being a captain, but for injuries I had to quit the team."
Coach Shultz plans on doing more summer conditioning in the future in order to prepare the team for next year's season. She wants to focus more on the basics to make sure the team understands the fundamentals very well before advancing into more complex concepts and skills.
"This year I feel that we could have done a better job when it came to preparing things for the season during off-season and pre-season," added Coach Shultz.
At times the team developed a low moral, especially towards the back end of the season, but overall Central is proud of the team for working hard and representing their school.