Central's 2019 Cross Country Team Works Diligently to Keep up Improvement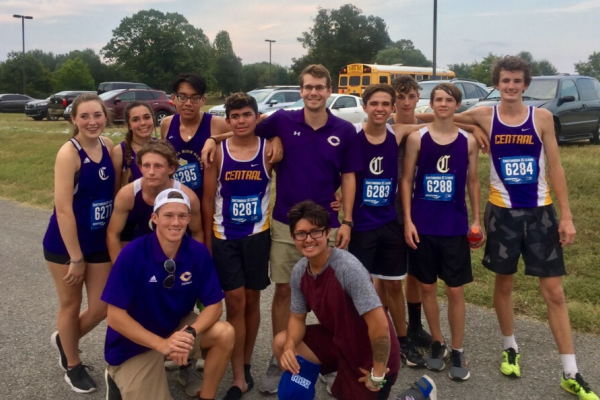 In order to reach full potential in any sport, an athlete's first step must be to give their full dedication. Central's cross country team has been keen on showing just how dedicated it is to the game this year. Coach Brett Parrott has not been silent about how much students are willing to push further this year.
Sophomore Kendra Jones gave her reasoning behind wanting to join the cross country team in the first place. She went on to explain where that decision has led her and how it improved her skills along the way.
"I started doing cross country in order to stay in shape for track. It has been a great way for me to prepare for the upcoming track season and keep my stamina up. We made it to our regionals Tuesday and gave it our all," said Jones.
Sophomore Grace Harrison explained how proud she was of the team as a whole. She told of the effort they put in at practice and how it all paid off.
"We've been doing pretty well this season with everyone pulling their weight. At practice, we basically do exercise that maximizes our overall stamina. It is a lot of hard work but it is all worth it in the end," said Harrison.
One of Central's senior runners, Kaigen Mulkey, shared his methods of improving and breaking limits. He has confidence in his skills and was optimistic about his future in the sport.
"I have been working hard during practice trying to improve my race times since freshman year, and I haven't given up. My times have seen improvement over the years, and that motivates me to keep getting them lower," expressed Mulkey.
Cross country Coach Parrott had plenty of inspiring remarks when it came to his team this year. He was very proud of how far the group has made it and shared their hope to improve in the future.
"We have several runners that have achieved personal records; our team has been putting in a lot of hard work recently. I have had runners who have been working very hard over fall break, and I am very impressed with how hard they have been working," concluded Parrott.