Assistant Baseball Coach Tanner Mowery Steps Down as He Steps Into His Future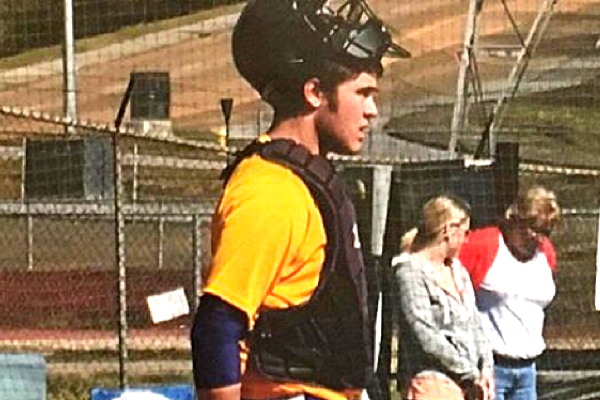 All spring sports are being cancelled due to the COVID-19 pandemic, and each sport has been heavily impacted in their own way. Whether it be that seniors are no longer playing the sport they loved or underclassmen having one less season of the sport that is near to their heart. Baseball in particular is losing their assistant coach, Tanner Mowery, as this year was going to be his last year coaching the Pounders.
"There is so much I will take away from this experience; I do not even know where to begin. What I know for sure as a coach is something that affected me as a player. Never give up as a player. Never give up on a kid. Some of the kids that play sports do not just want to play; they need to play," stated Mowery. "Another important take away from this is always remember it is a game. Do not take that away from it at all. That was my main goal for these players, to create that happy medium where everything is taken serious but to make sure the game is still fun."
Tanner Mowery graduated from Central in 2016. He played for Central's baseball team all four years. He was asked to step up to be the assistant coach for the baseball team in 2018. At the time, Coach Carter, Central's head baseball coach, was low on staff and had to unexpectedly ask Mowery to be the assistant that year.
In his time as a coach, Mowery ran fall preseason practices, called pitches, and at times, coached first base. As a coach, his main area of focus was with the pitchers and catchers. This allowed Mowery to grow a bond with those particular players. Getting to be with the same players week after week makes that relationship grow stronger, which is one of the things he will miss most.
"Coach Mowery has impacted me and the whole team in a positive way. He has a passion for the game which has encouraged us all to be the best that we can. His experience being a college catcher has helped me be a better catcher at the varsity level. He pays close attention to the details that will help us and influence us past our baseball careers," shared Sophomore Catcher Luke Keown.
Mowery decided to step down as the assistant baseball coach because of his future plans. He is planning to get married in May, and is currently in school to become a teacher. In the fall, he will start his student teaching in order to receive his bachelor's degree and teaching certification. After, he intends to move to Georgia where he will pursue a teaching and coaching career.
"Thank you to the entire Central family. I thought this place was special when I graduated in 2016. Coming back showed me it is even more special. I would like to thank [the] athletic director, Steve Lewis, for all the support in my time. [Thank you,] Coach Carter, for bringing me in and mentoring me. Every player that ever played for me, thank you for teaching me as much as I taught you. And to every parent of a kid I coached, thank you for trusting someone as young as me to lead your son; I know that could not have been easy, and I am extremely grateful for you," concluded Mowery.