Friday Night Lights are Back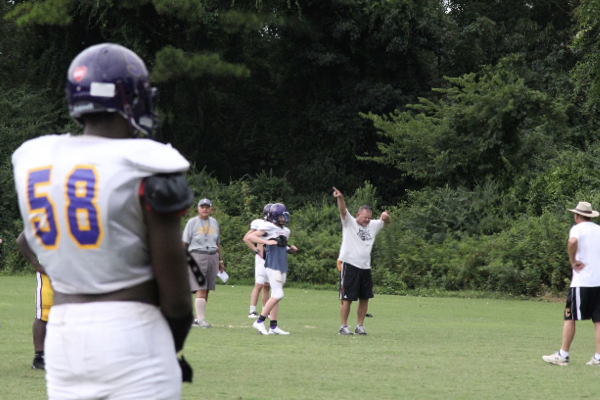 After these last few months, the state of fall sports has been heavily questioned. Following the TSSAA and NFHS guidelines, Central football is here again. After working hard and preparing for months, the players are ready for the season. Just having the opportunity to play sports in itself is an honor. The Pounders are taking advantage of this opportunity and running with it.
"I am most excited for being able to have the chance to compete. It was unanswered if we were going to be able to have a season in the first place. The biggest excitement of this year was hearing about what August 21 was going to be," stated Junior Michael Watson, who wears the number five.
The Central Pounders ended last year with two wins and eight losses, but with new hope from transfer students and incoming freshmen, the future is bright. Last year, there were many young players who have now raised up and become examples for the rest of the team.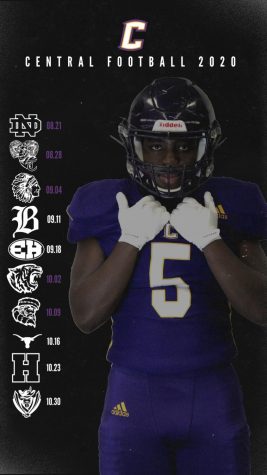 "Since last year, we have grown stronger mentally and physically and confidence wise. These boys are focused and hungry," stated Coach Curt Jones
Leadership is key to carrying a positive and uplifting culture throughout the team, and it sets a standard for the underclassmen. With players like Michael Watson, Senior Kenny Shadden, Junior Noah Collins, Senior Jacob Leftwhich, Sophomore London Martin, Sophomore Chris Nichols, Senior Ronald Dupree, and Junior Demetrio Dominguez, the leadership and energy is influential.
"We have all been trying to keep that family mentality. Coming together as one achieving our goal to win and be successful. Locked in is a phrase I would use to describe this pre-season, we use it a lot on the field. It sets a fire underneath of us, or better yet, it is a chip on our shoulder, because of what others have had to say about Central. We're using all of that energy to use as focus and motivation to go to work." shared Watson.
Readers can view the latest sports updates on the sports center page. This is where schedules, scores, and rosters will be posted.