Central Tennis Prepares for 2021 Season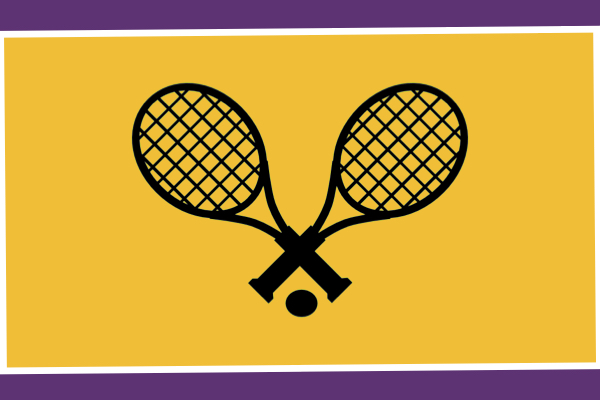 A new tennis season has come into play, and a new coach has come along with it. Coach Michael Aguas will be serving his first season as Central's tennis coach. He will be accompanied by Coach George Provost.
Recently, there has been a county-wide drop in tennis participation among high school students, and Central has not been immune to it. For the 2021 season, Central's tennis team will be represented by only two members, Alex Langevin and Donnie Roach.
"I would like to see both guys competitive in their games. I want to prepare both boys physically and mentally to play their singles and doubles games. Win or lose, I want them to represent Central in the very best way possible," said Coach Aguas.
With only two team members, it will be a true challenge to compete for the district and state competitions, considering the level of Central's opponents.
"We practice three days out of the week until 4:15, and I'd say me and my teammate are refining our abilities and have a good chance of winning a few games. Currently, there are only two members, including myself," said Alex Langevin.
Due to this shortage of players, it was considered to merge with Red Bank's tennis team. This never went into effect, and Langevin and Roach will continue to represent Central.
Central's tennis team began their season on March 18 against Bradley Central. The set of matches were played at Ooltewah's tennis courts. Langevin and Roach will continue their hard work until May 5, when they end the regular season facing off against McMinn. The Digest wishes the tennis team a successful 2021 season.
Readers can view the latest sports updates on the sports center page. This is where schedules, scores, and rosters will be posted. The Digest will continue to bring the latest coverage and updates as the 2021 season progresses.