Central Football Begins Spring Practice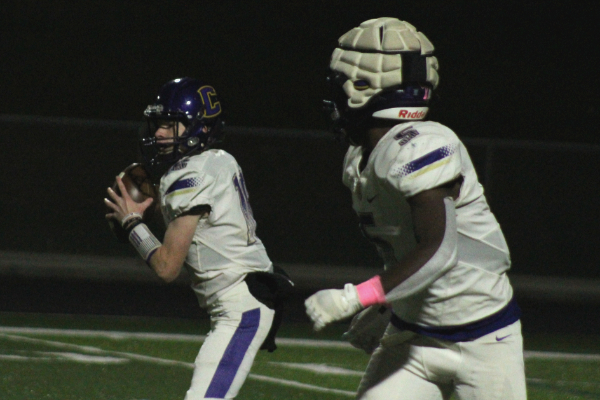 After last year's football team finished the season 1-8, the Central football squad is looking to get back out on the gridiron in preparation for this fall's competition.
Spring Football practice is set to start Monday, May 3; which is a relief considering last year's start date was pushed back until June.
This year, equipment will be issued Tuesday, May 4. May 5-7 will be mandatory helmet acclamation days if you are not currently involved in another sport. The practices on May 5-7 will run from 3 p.m. to 5 p.m. and will be helmets only. Practice will resume on Monday, May 10 and run from 2:50 p.m. to 5 p.m. On May 24, there will be an intrasquad game at 6 p.m.
"Spring Practice is a time to relearn the fundamentals of the game," Head Coach Curt Jones said. "Blocking, tackling, and hustling are what we are going to focus on. We hope to put ourselves in prime position to be the best team we can be prior to summer conditioning starting."
Summer Conditioning will start May 31 and last through August 4. These conditioning practices will last from 9 a.m. to 12 p.m. June 5 will be the Pounder Family Cookout at Booker T. Washington State Park at 1 p.m and June 12 will be the Connie Hay Memorial golf tournament at Bear Trace Golf Course. This is the biggest fundraiser of the year for the football team and is open to all of the community to come play.
"[Through the spring and summer practices] We want to get to know our players, teach them to be physical, and train them to stay on top of their assignment," said new defensive backs coach, Stan Eller.
June 28- July 11 will be this year's dead period and no workouts will be held due to TSSAA rules.
Throughout the month of July, the Pounders will scrimmage other teams from the Chattanooga area. On July 16, the Pounders will host a 7 on 7 scrimmage. The next week, on July 22, there will be another 7 on 7 scrimmage at McMinn County. On July 29, the Pounders will play their last 7 on 7 scrimmage at Chattanooga Christian School.
Moving forward, the Pounders will begin preseason games in August. On August 5, the Pounders will host the Ooltewah Owls at 6 p.m. The following Friday, the Pounders will travel to Walker Valley High to take on Whitwell at 6:00 p.m.
Through preseason preparation, the team is hoping to gain much needed experience and get in a good rhythm before their first game on Friday, August 20 where the Pounders will take on the Campbell County Cougars. 
See Coach Curt Jones if you are interested being part of the football team.
Readers can view the latest sports updates on the sports center page . This is where schedules, scores, and rosters will be posted. The Digest will continue to bring the latest coverage and updates as the 2021 season progresses and the start of the 2022 sports schedule.