Roby Thomas Signs to Wrestle at Keiser University
Wednesday, May 5, Senior Roby Thomas signed a national letter of intent to continue his academic and wrestling career at Keiser University. Keiser University is located in West Palm Beach, Florida and their athletic programs compete in National Association of Intercollegiate Athletics (NAIA) Sun Conference.
Before transferring to Central High, Roby attended Notre Dame High and Ooltewah High. While wrestling for the Irish as a freshman, Roby finished the season ranked third in the state. This season, the two-time state qualifier finished with a record of 14 wins and four losses. In the postseason, Thomas was the region champion in the 138 weight class and went on to represent Central High in the TSSAA State Wrestling Tournament in February.
"Roby brought a tremendous amount of leadership and experience to the team this year," Head Coach Ryan Mallory praised. "His enthusiasm for wrestling is infectious, and it rubbed off on his teammates. Roby was very inclusive and made every effort to hang out with his teammates after practices, matches, and tournaments.
In addition to wrestling, Thomas also lettered in football where he started as an outside linebacker. On the academic side of things, he was inducted as a member of the National Honor Society.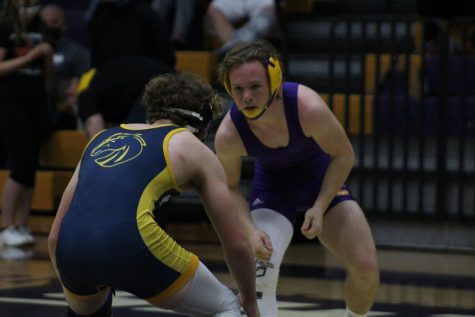 "He is a great young man. He has an excellent work ethic and tremendous amounts of self confidence. His concern for others is genuine. He wants teammates to succeed as badly as he wants himself to succeed. I believe these traits will serve him well at the next level and I expect him to compete on the national level." Coach Mallory added.
We wish Roby the best in his future endeavors at Keiser University!