Pounder Profile: Wide Receiver Donovan Smith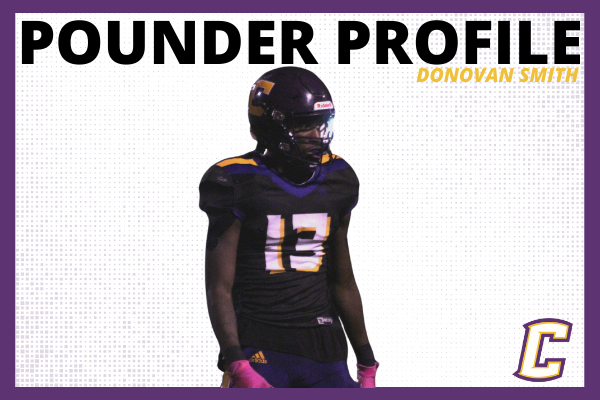 The Central High School football team has earned major district successes in the last two weeks in two district victories over Soddy-Daisy and Hixson and much of that success goes to wide receiver Donovan Smith. So far this season, Smith has scored four touchdowns, gained 370 yards, and completed 11 receptions. As a junior, Smith has been an incredible addition to the 2021 Pounders football program.
"So far Donovan has produced for us as we expected him to, although if he would continue to push himself he could exceed our expectations and his," shared Assistant Football, Coach Glen Carter.
The Digest sat down with Donovan to get a glimpse into his life on and off the field. Central High athletes dedicate an immense amount of time and energy to their respective sports, so it is only right for the community to get a look inside what makes Central athletics so special.
What's your highest athletic achievement? Winning Newcomer of the Year at Central

POUNDER PROFILE: FOOTBALL STAR DONOVAN SMITH — Donovan Smith lines up on the line of scrimmage.

High School my freshman year

What's your athletic goal? To play football in college

Favorite professional athlete? Odell Beckham Jr. 

Favorite Food? Chicken Wings

Favorite Quote? "Hard work eliminates the need of fearing opponents" – Unknown

Favorite class or teacher? Mr. Mallory, 11th-grade English

Are you superstitious or do you have any pre-game rituals? I eat a bag of Skittles before the game and listen to 'Viral Moment' by Lil Durk

What are your plans after high school?  To go to college and major in exercise science

What's your favorite high school sports memory? Scoring my first touchdown after my injury this past season

What number are you and why? I'm 13 because there are 13 reasons why you shouldn't guard me 
Readers can view the latest sports updates on the sports center page. This is where schedules, scores, and rosters will be posted. The Digest will continue to bring the latest coverage and updates as the 2021 season progresses.