Girls Soccer Gets Their First win of the Season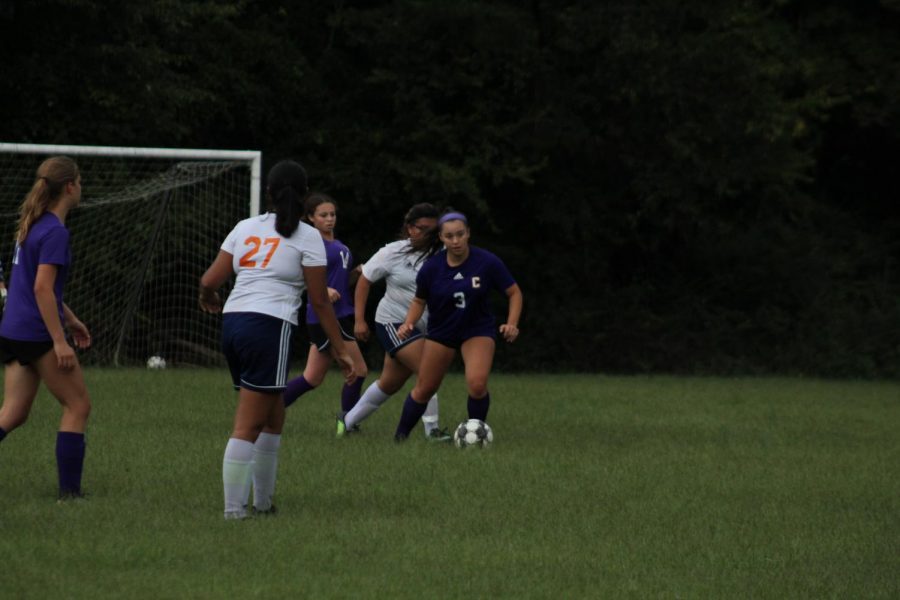 This past week, the girls soccer team took a step up and won their first game of the season.
On Tuesday, September 14, the girls played and beat Howard 6-0. Junior Melina Barros scored 4 goals, Senior Janetth Colunga scored 1 goal, and Junior Khloi Standidge scored 1 goal. Senior Ashlyn Wood had 5 saves and a shutout in goal.
Coach Brittingham shared that he was "all in all very pleased with the way they played."
The team was scheduled to play a makeup game against Grace on Monday, September 20. Unfortunately, this game was canceled due to weather. This game will be completely canceled, so will be no make up date for this game.
There was also a game scheduled on Tuesday, September 21 against East Hamilton that also got canceled due to weather. This game has been rescheduled for Tuesday, September 28 at 5:00 pm at here at Central. Be sure to show up to this game to show your pounders some support.
On Thursday, September 24, the girls played Howard once again and added another win to the season. The ending score was 3-1. The goals were scored by Seniors Karleigh Schwarzl, Melina Barros, and Janetth Colunga.
"I feel the game went very good. We played very aggressive and did not give up; we were ready to be there and win," shared Colunga.