Freshman Catcher Kaili Crawley : An All-State Softball Competitor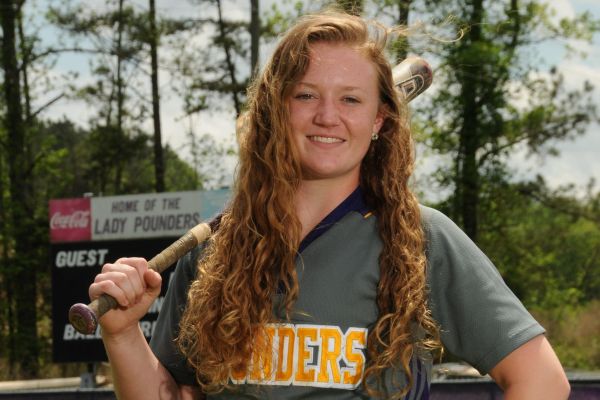 Hang on for a minute...we're trying to find some more stories you might like.
The 2015 softball season for Central's Lady Pounders will go down in history. The team finished third in the state tournament, which is the best the softball team has done since the 1980s. The entire team made a major impression on the Tennessee area by going undefeated in the district, region, and sectionals before their journey to state. One freshman, Kaili Crawley, was a key player for the Lady Pounders. Throughout the season, the starting varsity catcher hit 11 home runs while batting third in the lineup as a clutch hitter.
"She had a lot of great hits that scored some crucial points. It really took a lot of pressure off of me," commented starting pitcher Brooke Parrott.
Kaili's hardwork and persistence paid off, earning her All-District Team and All-State Team recognition. She also contributed several home runs throughout the tournament, helping her fellow Lady Pounders break the record for "Most Home Runs Hit in a State Tournament Game."
"She's a really dependable hitter and a great defensive player too. She threw out a lot of runners this season. Teams knew it was hard to steal a base if she was behind the plate," noted senior Emma Beach.
Overall, Kaili Crawley has high hopes for the 2016 softball season. She believes her and her teammates' hard work during preseason will help them be successful once again. Considering the team only lost one senior last year, they have major potential to take home the gold this season.
"This year, my goal is to be a great leader to everyone on the team. I think that will help the team's ultimate goal – to win state!" concluded Kaili.
About the Contributors
Samantha Scott, Staff Writer
Hey there! My name is Samantha Scott. I am a senior this year, and I enjoy playing sports and writing! I have been the varsity liberro, or defensive specialist,...