Central Athletes Make the Most of Weight Room and Off Season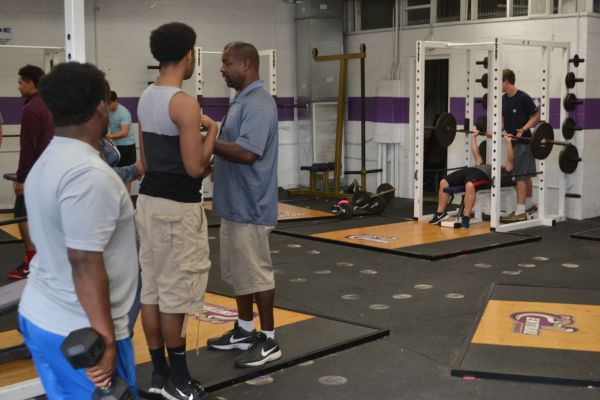 Central High School has a somewhat average weight lifting program compared to other schools. In the past decade, Central has improved its weight room equipment, and Coach Stan Eller plans to use this to the team's advantage as the off season for football begins.
"I believe games are won in the off season; faster and stronger opponents win the game, and you will get stronger in the weight room and faster in the off season," stated Eller.
Central's softball team placed third in the state last year, but Coach LeeAnne Shurette plans on going all the way this season.
"With the school's weight room being so crowded after school, I take the softball girls to Scenic City Strength where they have to pay for it as an individual. Out of 28 players [who] are officially on the team, 23 of them are 100% committed to working out. We work on a little bit of everything, and keeping these girls in the weight room will help them maintain [the] strength and agility needed to win games in the season," shared Shurette.
The wrestling team uses their own unique way of working out in the off season. They do normal work outs such a squats and curls, but they do not bench press. Senior wrestler Curtis Noiseaux explained how the off season works.
"We use the weight room for basic stuff like squats, curls, push-ups, and sit-ups, but not as much as a sport like football would. Wrestling is unique – it has nothing to do with strength. It is all about technique. Therefore, practice wrestling will make you stronger for competition wrestling," said Noiseaux.
Even though it is not the most ideal workout area, Central's student athletes plan to make the best of what they have to succeed in their sport.
About the Contributor
Andrew Wilson, Staff Writer
Hey, I'm Andrew! My hobbies include football and playing video games. I am currently employed at Papa John's Pizza on Highway 58 and I am a senior. This...