Football Banquet Brings an End to 2015 Season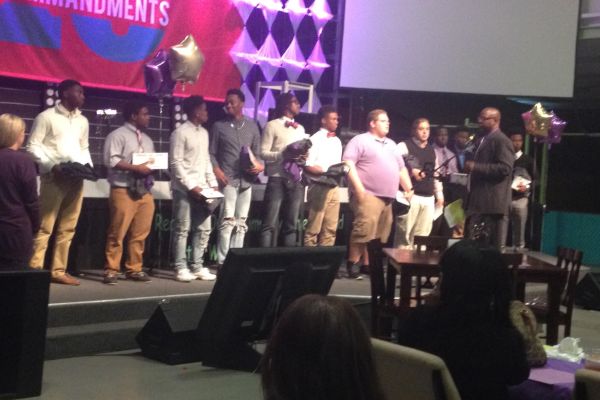 The annual Central football banquet was held last Friday, November 13. This banquet, along with all the awards given out, has been a tradition at Central since the early 1990s. Every year, the winner of the awards are voted on by the players and coaches of that year's team. These awards include the Mike Perkins Memorial Award, the Coach Stan Farmer "Spirit of Central" Award, the Max Smith Captain Awards, the Connie Hay Hustle Award, and the Coaches Award. Along with these are Most Valuable Player, Best Defensive Player, Best Offensive Player, and Most Improved.
The Coach Stan Farmer "Spirit of Central" Award is given to a player who has shown the spirit of Central on and off the field no matter what gets in their way.
"I showed up to practice every day, and no matter what happened, I kept a positive attitude and kept the peace," stated D'Andre Anderson, the 2015 winner of the Coach Stan Farmer "Spirit of Central" Award.
The Coaches Award is given to the player who demonstrates leadership and keeps everyone's heads up during tough losses. This player has the mindset of the coach himself. This year, the award was given to senior Patrick McGhee.
"I taught the Junior Varsity the offensive and defensive plays to get them ready for next year. Even on the field, I made sure everyone was going the right way and doing their job," said McGhee.
The juniors plan to take charge and have a much better football season as they will become seniors for the 2016 Central football team.
"My hopes for next year is for everyone to try their best and not let their fire die down. This year, our fire went out, and when that happens, you don't just let yourself down – you let your team down," concluded Anderson.
About the Contributor
Andrew Wilson, Staff Writer
Hey, I'm Andrew! My hobbies include football and playing video games. I am currently employed at Papa John's Pizza on Highway 58 and I am a senior. This...