Central Basketball's Home Games Will Have Themes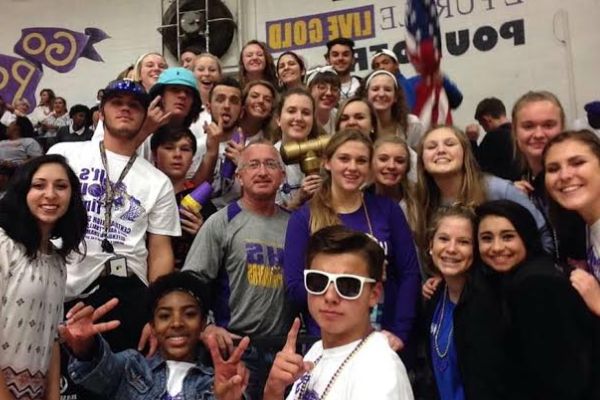 Though the first Central basketball game was actually on Tuesday, November 24, against Howard High School, the Pounder community was mostly looking forward to the first home game on Monday, November 30, against the East Ridge Pioneers. The team planned for the home game to be a "white-out;" every Central fan was expected to wear white. In fact, varsity basketball coach Rick Rogers sold white Pounder t-shirts to students for $12 dollars – the shirt allowed students to be admitted into the game for free.
"I sold 50 shirts. I can't wait to see the students get excited. It gets the team pumped. I'm really looking forward to it that this season," commented Rogers.
The players were excited to see the turnout, too. After experiencing last year's crowds, the team is ready to put on a show for them again this season. With the leading seniors on the court, the Pounders should have an exciting season.
"Our first home game was cool with everybody in white. A big student section can make all the difference," noted senior Ryan Montgomery.
"The white-out game set the tone for the team and the crowd for the rest of the season," agreed senior Terron Hayes, who is the point-guard for the team.
The Pounders ended up handling East Ridge easily with a score of 76-54, and advance to a (4-0) record.
The all white t-shirts will not be sold at lunch anymore, but there will be a different theme for every home game. Friday, December 4, was a Christmas-theme, and we won against Red Bank 67-63.
About the Contributor
Samantha Scott, Staff Writer
Hey there! My name is Samantha Scott. I am a senior this year, and I enjoy playing sports and writing! I have been the varsity liberro, or defensive specialist,...