Softball Defeats Howard and East Ridge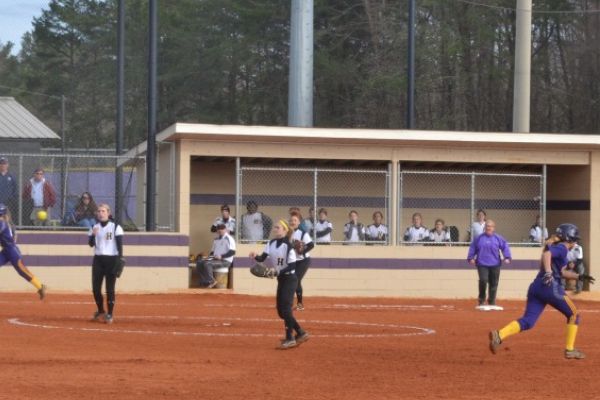 Chattanooga Central's Softball team has big expectations this year after finishing last year's season 3rd in state. With the season starting off fast with game after game, Central has to stay intact and keep a positive attitude to make it far.
"We have won all five of the district games, [and] we have to focus on the Hixson game because if we win we will be number 1 in district," stated starting senior, Cheyenne Slaughter.
After last year's success, the whole school has big expectations for them this year. Last weeks district games against East Ridge and Howard were a big success for team with a score of 15-0 against Howard and 4-3 against East Ridge. The next district game will be held at Central on April 12th against Hixson High School.
"Hixson will be our best opponent we have faced so far but i know the whole team is ready to get this win. Winning this game will allow us to be first in district which is what we are all hoping for," shared starting junior, Brooke Parrot.
With every game ahead of these girls, they plan to work hard as a team and as a family.
"I personally think we will do just fine, all of our players are working hard and pushing forward to reach our goal to win State," said Slaughter.
With the help of parents, peers, and coaches they will hopefully accomplish what everyone expects for them. The road to the Championship game is rough and full of surprises but with dedication and pride, they are prepared for anything this season has to offer.
About the Contributor
Andrew Wilson, Staff Writer
Hey, I'm Andrew! My hobbies include football and playing video games. I am currently employed at Papa John's Pizza on Highway 58 and I am a senior. This...