Wrestling Preview: Seniors Heyward and Coffman will Lead 2017 Pounder Matmen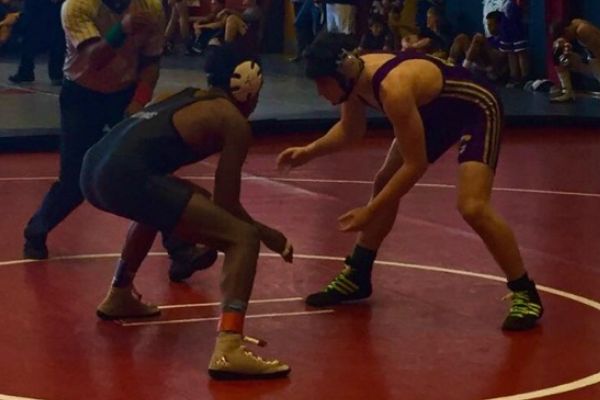 The Central wrestling team is determined to bring the heat this season! Wrestling coach Ryan Mallory is returning as head coach for the 4th year at Central. The team consists of 21 wrestlers with only 9 returners. Mallory has been strong minded about all of his wrestlers and plans on taking his team to regions, then soon advancing his team to the top 10 in state.
Seniors, Alonzo Heyward and Isaac Coffman, are rising up as the top two returning wrestlers on this years team. Heyward is a current returning state champion, while Isaac Coffman is a returning medalist. The two have been on the team since their freshman year and are determined to finish out strong on their final year!
The previous season was fairly successful for the mighty mat men! During the 2015-2016 wrestling season, the team placed 10th and had 3 of the wrestlers advance to state including Heyward, Coffman, and Brian Sledge, who is now graduated. In the start of the new season, many goals have been set for the team and Mallory will not stop pushing his athletes until they have met everything that is needed of them.
"I want more kids to step up, and to be more of a competitive team then we have been in years past," stated Mallory. The wrestlers have been practicing non stop, 5 days a week for at least 2 hours. They have their head set on having at least 2 finalists and 2 medalists to represent Central.
Now that the 2016-2017 season has started, the new wrestlers on the team have high expectations and tons of enthusiasm for a successful season.
"It takes a while to get good a this sport, so you have to make it one of your top priorities and give it your all to expect good results in the future," explained Coffman.
Central, as well as the wrestlers, are excited for this year's season to get underway and striving for a victorious year. With the high expectations for the season, the Central Digest looks forward to see how well our boys do and how far they will go to achieve wins.
About the Contributor
Meghan Duncan, Sports Editor
Hi, my name is Meghan Duncan. This is my third year on the staff and my second year being the sports editor. I have been cheering for 3 years at Central,...