Braswell to Coach TN-GA All-Star Football Game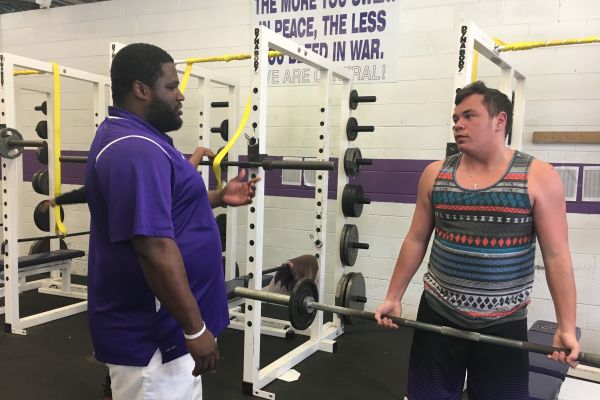 Head football coach, Courtney Braswell, has been chosen to coach the Tennessee v.s. Georgia  All-Star Football Game. The game is set for June 10th, beginning  7 PM at Chattanooga Christian School. Players participating in the game start practicing on June 5th.
Braswell has been selected before to coach in the game, but this will be the first time being head coach. He was selected by Marvin "Stump" Martin from Stump on Sports, who hosts the games every year.
"It's really a great honor. It's like a family game and it's something that I'm really excited for," stated Braswell.
Chris Kribs, one of the Central assistant football coaches, shared his thoughts about Braswell's accomplishments.
"Braswell has a lot of passion for the game, that's what makes him such a great coach. He definitely earned it," admitted Kribs.
In addition, senior football player D.J. Baxter  is the only student from Central that was selected to participate in the game. He will be playing the position of wide receiver. Braswell is looking forward to having him in the game and couldn't agree more with Baxter being selected to play.
"[Baxter] is like my second son. He's the first kid I've ever coached more then one year," explained Braswell.
Baxter feels honored that he was selected to play.
"I feel like it's a great opportunity to showcase my talents again before I leave off for college," concluded Baxter.
About the Contributor
Meghan Duncan, Sports Editor
Hi, my name is Meghan Duncan. This is my third year on the staff and my second year being the sports editor. I have been cheering for 3 years at Central,...