Pounders Take Kickoff Classic Win Over Walker Valley, 48-36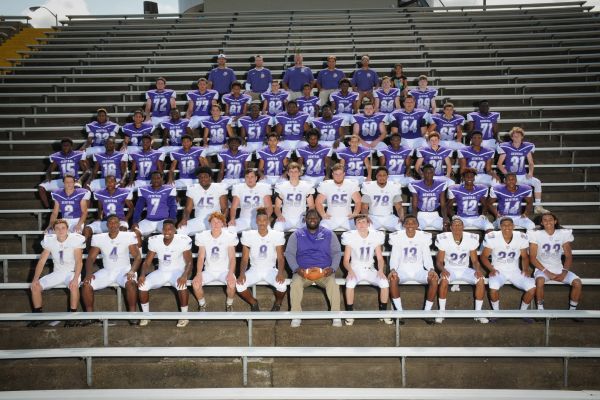 For the first annual Chattanooga Kickoff Classic at UTC's Finley Stadium, the Pounders took on the Walker Valley Mustangs in a game filled with competition. As the second game in the Kickoff Classic, Central took home an impressive win over Walker Valley with a score of 48-36.
In the beginning of the first quarter, quarterback Jaheim Jones made an outstanding 62 yard pass to Andrew Bingham to put the Pounders up 6-0 with 9:56 remaining in the first quarter.
Central Coach Courtney Braswell believes that the offense was the star of the game.
"The whole offense put on a show," commented Braswell. "Jaheim Jones, Michael McGhee, Jerrod Bibbs, and Donya Parker all did an outstanding job."
Later into the first quarter, the Pounders made another touchdown with a run by Michael McGhee. Just moments later, the Pounders scored once more with a run by quarterback Jaheim Jones with 4:39 left in the first quarter.
By the end of the game, the Pounders had worked hard, gained multiple touchdowns, and achieved victory.
Though the Pounders fought hard and showed serious athletic abilities, there are always strengths and concerns. Braswell does not believe the team has any weaknesses, only concerns.
"We are a heck-of-a-lot better than last year. One of our concerns is: can we be consistent?" questioned Braswell.
For the first game of the season, Coach Braswell believes that the football team did a remarkable job.
"We competed at a high level and scored as many points as we have in three years. I have got to see the gain in performance from the football team and got to see them win against a really talented football team," stated Braswell.
"Our goals for the next game is to win the football game. We need to play well and the team needs to give themselves a chance. Our number one goal every week is to play well and win," stated Braswell.
The Pounders take on the Red Bank Lions in the first home game of the season on August 25 at 7:30 PM. Be sure to come out and support your Pounders!
About the Contributor
Jake Johns, Copy Editor
Hey! My name is Jake and I am a senior! This is my fourth year on the Digest staff and second as Copy Editor. I am a member of the City of Chattanooga...