Girls Basketball Team Hoping to Improve from Last Season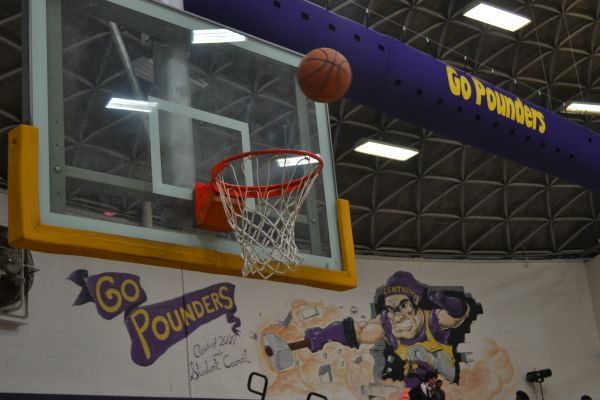 Basketball season has arrived and the Lady Pounders are getting ready for a great season; a season where they hope to be victorious.
"I plan to try and separate basketball from all the other aspects of my life. This will halo me not to bring drama to the team and find time to keep my grades up," declared Ann Casseaus, a junior player, "I just want to give the team all that I can give them. I am a good defensive player, I want to help get the other teams to get turnovers. So we would have more opportunities to score.I want to improve in my weak areas, while keeping my strong areas where it is."
The girls are looking for any opportunities where they could score. They want to achieve great things this season and would like to better themselves in the weaker skills they may have.
"I'm looking forward to play against East Ridge and I would really like to win. I felt like I was average last year, but this year I would like to get better. These girls have been playing for  years and last year there I was as a freshman not as skilled as them because I was transitioning from middle school to high school," exclaimed London Vaulx, a sophomore player.
The team is expecting about 14 to 15 girls, which is not much of a change from last year's roster.
The team is still too young to decide who will be of the top players, but there are many returners from last years season. Not many freshmen players have wanted to join the team, so far only a couple have showed up to open gym.
Coach May, the girls basketball coach, has high expectations for the girls this year.After 36 years of coaching, one of his best teams at Central was his 2014-2015 school year's. He wishes to win district and hopefully get further into tournaments. They hope to improve last years scoring which was eight to nine.
A new addition to the county teams is Signal Mountain, which was added by the TSSAA.
"There is a new arrival to the district, Signal Mountain, we are looking forward to playing them," says Coach May,"they are a very good team and it's an opportunity to play another school than the same ones," May concluded.
About the Contributor
Cassandra Castillo, Copy Editor
Hey! I'm Cassandra and I am a senior here at Central. This is my third year on the Digest and I have taken position as Copy Editor. My pastimes include...