Senior Ivan Michel Llamas is Awarded with Soccer Scholarship from Tennessee Wesleyan University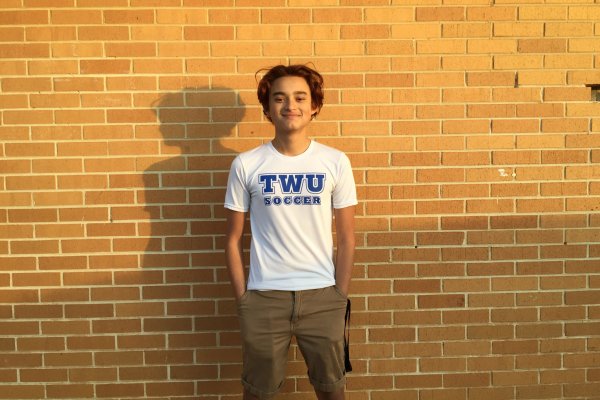 Central High School is proud to be the home of several seniors that have been awarded with scholarships, and Ivan Michel Llamas is among that ongoing list. Llamas was the recipient of a scholarship offer to play soccer for Tennessee Wesleyan University. The scholarship is valued at $9,800, which covers most of the room and board fees as well.
Llamas has been attending Central High School since his freshman year in 2016. He has maintained a 3.4 GPA for the past four years of his schooling. Additionally, he has played for both indoor soccer teams and Sunday league teams.
"I believe myself to be a pretty good player," Llamas revealed, "I have been playing for 14 years now, and I even played for the three year top team at Chattanooga FC Academy. I have played in different soccer leagues throughout Tennessee and Georgia, and I  have also trained with a select team in Mexico."
Llamas is believed by many to have the skill to play for Tennessee Wesleyan University, but the university did not explicitly specify why they chose him.
"They did not really tell me why they chose me, but I assume it is because I was good, and I think me being able to adjust to harsh climate and terrain and still play [impacted their decision] as well. Also, [I think they chose me] because of how I worked well with others without knowing anyone else," Llamas alluded. "Getting the scholarship was a big relief to me knowing that someone else sees something in me and would want me to play for them, [and] even pay me to play for them," he continued.
Many students and faculty are proud of Llamas' distinction. One teacher in particular is Joshua Bloodworth, Central's band director.
"I am very proud of Ivan's accomplishments! I have had the privilege of watching Ivan mature as a person, and as a musician. His soccer accomplishments are quite apparent, but not many folks outside of the band realize how gifted of a musician Ivan is. I have loved having Ivan in the band the last few years. He always knows exactly when we all need a laugh, and he is always well prepared to play his part," Bloodworth proclaimed.
Central's students and teachers hope to see great things from Llamas in the future. He plans to continue playing soccer for as long as he can.
About the Contributors
Kirstin Langton, Staff Writer
Hi! My name is Kirstin Langton, I am a freshman, and this is my first year on the Digest. My interests include writing, watching movies, and hanging out...
DayOnna Carson, Editor-in-Chief
My name is DayOnna Carson, and this is my fourth year being on the Central Digest! I love reading and making stories of my own, so I am glad I got the...