Central's 2019 Bowling Team is Small but Strong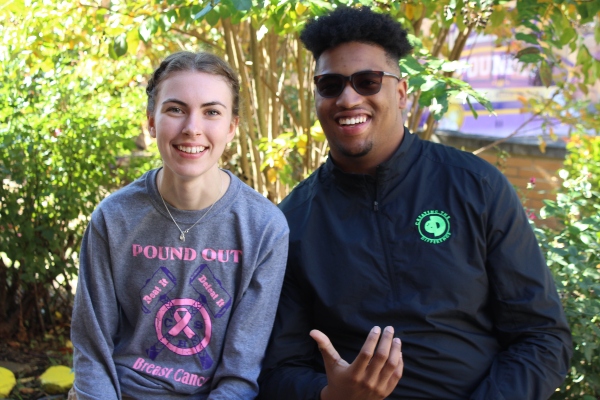 Central's bowling team, an underrated sports team, has been making progress and  major accomplishments. The team consists of only three players, Anna Markstrom, CJ Williams, and Kris Cannon, however, all of the team members are highly talented at what they do.
Markstrom, a junior, is the only girl on the team this year. This is also her first year in America and at Central, and she joined because she wanted to do something new in her short time here.
"I have played bowling before with my friends, but I have never played with a team before," Markstrom said. "When I first came to America and came to this school, I saw a bowling poster and figured it would be fun."
Senior CJ Williams has been on the team all four years of his high school career. He has been bowling since a very young age due to parental influence from his mother, who was a professional bowler.
"I have a long history with bowling, it's been in my life since I was five," stated Williams. "My mom was a pro, and I guess I got it from her."
Williams is proud of what the team has accomplished this year, and he is happy to end high school with the bowling team on his record.
"I'm glad to see the progress and the movement that we've been doing this year," said Williams.
During Central's game against East Hamilton, CJ Williams bowled a high series score of 542, which is scored out of 600. Despite Central's loss at the game, the bowlers are still working hard and continue to improve.
About the Contributor
Baylee Ellis, Staff Writer
Hi, my name is Baylee and I am a junior at Central this year! This is my second year on the Digest, and I am excited to continue my journey as a Staff...