Athlete Spotlight: Ja'Nya West Scores 20 Points During Hixson Game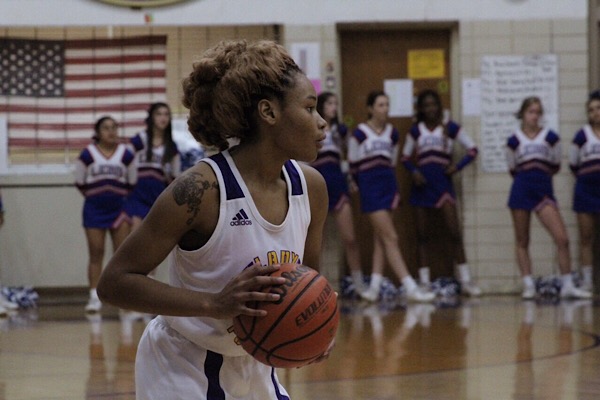 On Tuesday, December 3, one of Central's seniors, Ja'Nya West, scored 20 points– four being 3-pointers– in the basketball team's game against Hixson. Despite the team's loss, with Central scoring 42 and Hixson scoring 52, West's impressive achievements displayed her competitive nature and determination to win.
However, West demonstrated surprising disappointment in her play on Tuesday, she explained, "I think I did horrible. I need to have at least 23 points a game, but I felt like if I hadn't have fouled a lot I would have gotten more points."
"She has a unique ability to drive to the basket and she always plays hard," said West's coach, Rick May.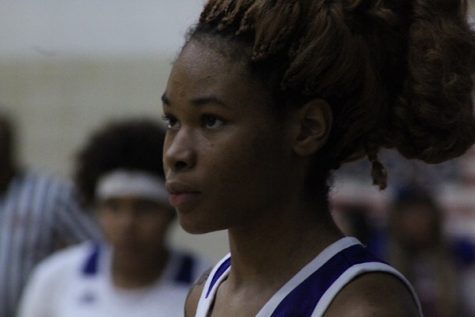 Before the game on December 3, West was averaging about 16 points per game, and Coach May had guaranteed that "her best game is yet to come." He also stated that she has improved her leadership skills and has learned to share the ball more.
Coach May disclosed that he plans to work on her free throws, which he believes will improve as her confidence grows.
"We constantly practice free throws and how to use the correct technique," said Coach May.
He revealed that when he first started coaching West, she was a little out of control.
"But now she knows the difference between fast and quick," he clarified, "Fast being out of control [and] quick being under control."
West started playing basketball at four years old, and she has not stopped since. She wants to continue playing basketball in college, but she does not  see herself playing professionally.
"I like how competitive it is, and it teaches you things you need to know in life," admitted West. "You need to learn how to play with other people… and [it] teaches you that you can't do everything by yourself."
About the Contributors
Danae Wnuk, Staff Writer
My name is Danae Wnuk and I am a senior at Central High School. This is my first year as a staff writer for the Central Digest. I enjoy researching new...
Karleigh Schwarzl, Sports Editor
Hi, my name is Karleigh Schwarzl. This year I am your Sports Editor! I am so excited to have this role going forward! I play both soccer and softball....