Central's Wrestling Team Takes on East Hamilton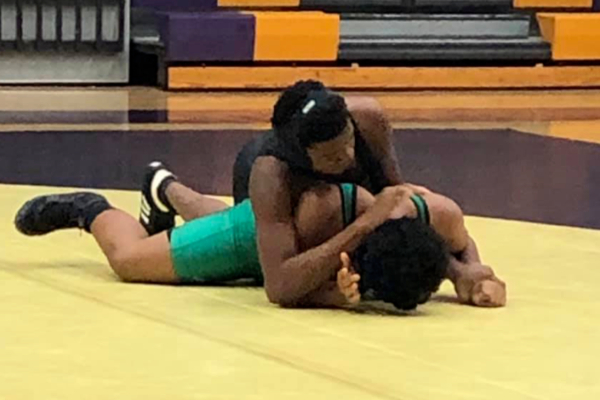 Central's wrestling team was back at it again Thursday, December 5, when they took on East Hamilton's wrestling team in a competitive match.
Central High School has a really accomplished wrestling team, with multiple people on the team competing for state in previous years, along with well-versed coaches helping out the players. All of this is shown in their wrestling match against East Hamilton.
Although Central lost this match with a score of 12 to 21 points, which was a close match, the team is working hard to improve themselves for future matches and get the experience and skill needed to get the pin and win the match.
"This season, we have a lot of hard working guys, but a lot of them are new and still learning the little things. [However,] they know what to work," stated Mr. James Massengale, the assistant wrestling coach.
Other than the few seasoned wrestlers, such as the two seniors on the team, Jack Neely and Jacob Wright ,who have experience from wrestling in past years, most of the team consists of inexperienced freshmen. Despite that, they are ready to put the hard work into their future matches.
"Jack Neely was able to beat a solid East Hamilton player and get the biggest win for us during the match. Although one of our players, Isaiah DeLorenzo, has taken a big step forward since last year's season, he will be really good in his senior year," remarked the head wrestling coach, Mr. Ryan Mallory.
Even though Central did not win this match, the team plans to work diligently at practice with the help of the coaches and seniors to improve themselves and prepare for next year.