Senior Football Star Hunter Jones Named All-State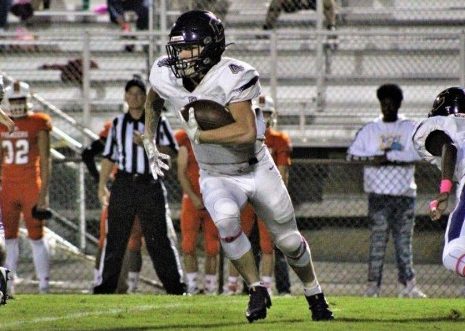 For seniors at Central High, the infamous senior year marks the end of an era. For senior football player Hunter Jones, senior year entails his greatest sports accomplishment— being named in the 4A division as all-state for Tennessee.
Being titled as all-state is an incredible achievement to be proud of. Earning this title means that one is within the top-22 ranking of all players in a given division, in a given state. Jones was named all-state playing defense as the Central Pounders' linebacker.
Jones first heard the exciting news from Coach Matthew Jones, the team's head coach.
"I was excited and kind of shocked because it was a first for me," recalled Jones.
"It's always fun to alert a kid about their individual achievements and to congratulate them on their hard work," said Coach Jones. "It makes me feel good about why I do what I do."
Jones' future plans involve attending Maryville College, as he has received the Scots Scholarship.
"I received my first official offer from Maryville College as an academic scholarship, but, unfortunately, they weren't able to offer a sports scholarship because Maryville is a division three school," Jones explained.
He is also planning on making a career in mechanical engineering. But, as for college football, Jones is intending to play football for the Scots in the position of  a running back.
Though Jones will be graduating soon in May, his athletic ability will live on for years to come with his Central High legacy and model of excellence.
About the Contributor
Morgan Snyder, Columnist
Hi! My name is Morgan Snyder, and I am the Digest's new senior columnist. Even though it is my first year on the Digest, I love it very much. I am very...