Coach Rick May Decides to Step Down From the Girls' Basketball Team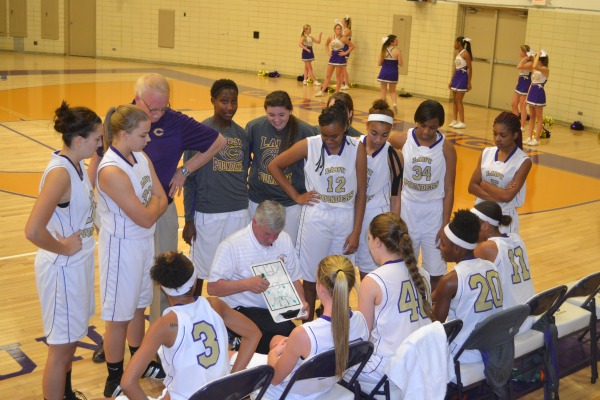 Over the years, Central's Lady Pounders basketball team has seen many players come and go. Whether it was winning or losing, Coach Rick May was always there to lead and support the team. After a long career of coaching, May decided it was finally time to step down from the position he loved and hand it over to a new coach.
Back in August, Coach May decided that the game must go on without him and a new head coach must be appointed. He selected Coach Sandrea Sylman to take over his position. Sylman was a former player of May's. She also was an All-American basketball player at Freed-Hardeman University.
"After 38 years, I believed it was time to hand the reins off to someone else. I will definitely miss it," shared May.
May claims that one thing he will miss most about his coaching position is the relationships formed with the players, both as a coach and a friend. May has high hopes for the upcoming seasons coached by Sylman. He knows that the new coach will shape the team into the great young players that they can be, as well as lead them to greatness in the seasons to come.
"My favorite thing about Mr. May's coaching was that he was patient. He didn't get upset or start yelling if we made mistakes or didn't understand something right away," shared Sophomore Rayn Glover. "I think that the team will do good with a new coach. Coach May was great and he will be missed, but I think that we will have a good season and learn more things with a new coach."
Although Mr. May is stepping down from his long-held position, his methods of coaching and encouragement will remain with his past players for years to come. He is ready for the upcoming season to begin so he can continue his strong support for the team from the sidelines.
About the Writer
Bailey Brantingham, Editor
Hi, my name is Bailey Brantingham. I'm a senior at Central and this year I'll be back on the Digest as an editor. I plan to attend UTK next year for college...