A Look Into the 2020-21 Wrestling Season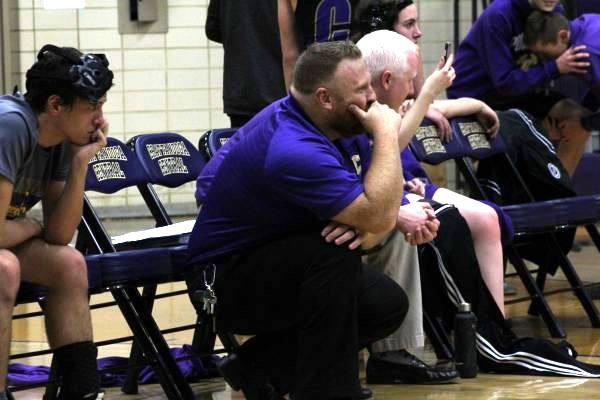 This year has been a stressful year for everyone, so when Central's wrestling team found out that they still had a season, they were ecstatic. For the eighth year in a row, Coach Ryan Mallory is returning to try and build off of previous success. Although the team lost three of its seniors, it returns with five state-qualifying wrestlers and a bigger interest among boys and girls throughout Central. Mallory hopes to use the returning wrestlers as a foundation to help build the team into regional championship contenders.
Central has finished second in the dual region for four consecutive years, falling short of the regional championship only to Hixson. Central comes into this season with a head full of steam, hoping to challenge Hixson for the regional title. They will also be trying to keep their streak of nine consecutive state medalists alive. 
Last year, the wrestling program also added a girls' team for the first time in Central's history. Anna Markstrom, Addason Wellington, and Gabby Gray all competed for the girls' wrestling team. Hopes are high amongst players and coaches in hopes to build onto the great foundation that was laid out last season. 
"I am optimistic about this season," stated Mallory. "If our returning wrestlers can make a year's improvement and if the new wrestlers can learn the basics, I think we might have a chance to challenge Hixson for the regional championship."
The wrestlers have also been very optimistic about the upcoming season.
"I feel very hopeful and excited about this season," commented Junior Noah Pinion.
Last season was Pinion's first season as a wrestler. Coming off of an exceptional season, Pinion was a medalist at the regional championship and went on to compete at state. However, an injury in his second state match put a halt to his first wrestling season. Pinion hopes to get further this season and push harder than he did last year.
Central has already started practicing and hopes to start the season strong with their first matches of the season approaching quickly. Central plays Signal Mountain and Brainerd High on Tuesday, November 26.
Central is excited to see how far their wrestling team can go this season. Both teams hope to be very successful and improve their performance from previous years. As always, the Central Digest will continue to cover the progression throughout the season. 
Readers can view the latest sports updates on the sports center page. This is where schedules, scores, and rosters will be posted.
About the Contributors
Blake Catlett, Editor
Hey! My name is Blake Catlett, I am a senior, and this is my fourth (and final) year serving on the Digest! This year, I will be serving as Editor. I spend...