Sophomore Gabriella Gray Becomes First Female Wrestler in Chattanooga to Qualify for State Tournament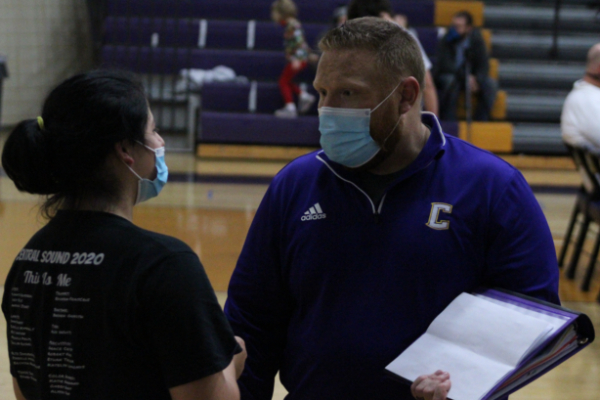 Central's wrestling program continues to grow and make history. Last year, the program featured the first female wrestler in Central's history. Foreign exchange student Anna Markstrom was the first to break the barrier for women in the sport. This year, Sophomore Gabriella Gray carried the torch and made history as the first female wrestler in Chattanooga's history to qualify for the state tournament. Gray is coming off of a strong freshman year; after barely missing out on the tournament last year, she is eager to make a mark and become a pioneer for women in wrestling.
"Wrestling is the fastest growing sport for women in the country, I hope that people will give it a closer look, and that more schools will open their wrestling rooms to young ladies in the future," stated Coach Massengale.
Women in wrestling is becoming more and more common. As the fastest growing sport for women, wrestling is becoming one of the more popular sports amongst high school and college. For Central, the wrestling team seems to improve year after year and with no signs of slowing down. Coaches Ryan Mallory and James Massengale have played arguably the biggest role in the successes of the Pounders' wrestling program. They have built the program back up and hope to run the table in the coming years.
Many successful wrestlers have come through the ranks at Central, and Gray continued that chain. There is no doubt that with her successes, more female wrestlers will start to look towards the sport and will join the program.
The state tournament is not easy to get into, so for Gray to become a regional finalist is a big accomplishment; it is an even bigger accomplishment that she was able to do so in only her second year.
"We'll spend a good amount of time reviewing our wrestling fundamentals, making sure [Gray's] technique is on point. We'll work on improving [her] physicality; there are no 'fish' in the state tournament; [she] needs to be prepared to fight for every point she scores," commented Coach Mallory about preparation for the state tournament.
He hopes that he can help her keep her mind focused and on the right track.
A state tournament is not a joke in any sport. Gabby's qualification for the state tournament is even more impressive due to the fact that she had to endure some of the worst effects of the coronavirus. There was much confusion as to if the season would continue or not this year. Wrestling is especially hard to conduct during this time, mainly because it is an all contact sport. The obstacles that Central's wrestlers have been through this season is rough, but their hard work must not go unnoticed.
"I'm excited, but I'm less nervous than I was last year," commented Gabby about the upcoming tournament.
The state tournament takes place on February 25. The Central Digest wishes Gabriella Gray well and is rooting for her to represent Central well at the state tournament.
Readers can view the latest sports updates on the sports center page. This is where schedules, scores, and rosters will be posted. The Digest will continue to bring the latest coverage and updates as the 2021 season progresses.
About the Contributors
Karleigh Schwarzl, Sports Editor
Hi, my name is Karleigh Schwarzl. This year I am your Sports Editor! I am so excited to have this role going forward! I play both soccer and softball....