Summer Hansard Recovering From Brain Tumor Surgery, Hopes to Begin at Central in January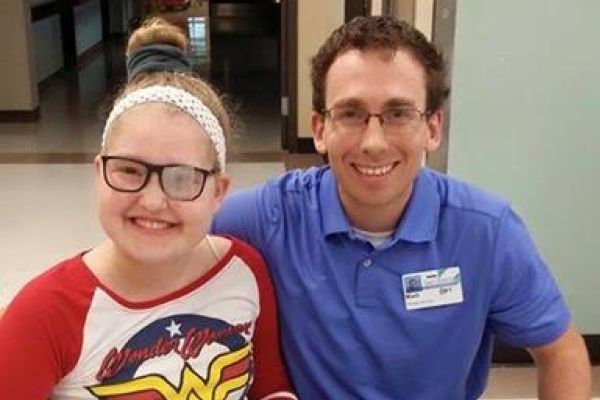 Hang on for a minute...we're trying to find some more stories you might like.
June 3 did not start out well for Summer Hansard. She was feeling tired and sick in addition to having to deal with drama between friends. Then it all got worse.
Summer decided to go to one of her best friends' house for the day. They went outside and rode the family four-wheeler, or ATV. Summer was not very confident in her driving ability, so the friends rode together. While riding, they hit a large hole in the ground that threw both riders off of the ATV. After getting up and laughing, the teens got back on the ATV and drove home to eat lunch. About an hour later, Summer's mother picked her up, and they headed home. On the way, they found a problem – Summer could not remember anything from the accident to when she was in the car.
Immediately, her mother took her to the hospital, where the doctors did a CT scan and told the family that Summer had a small brain bleed. The Hansards panicked at the shocking news. Summer was then transported to T.C. Thompson Children's Hospital at Erlanger to do further examination. The doctors there found that the spot was a tumor on her cerebellum, which is the part of the brain that receives information from the rest of the body and helps with fine motor skills such as speech, posture, and coordination.
Six days later, on June 9, Summer had her first surgery to remove the tumor. It was a very hard and emotional day for her and her family.
"It was really scary because we had no idea what the outcome would be," shared Autumn Hansard, Summer's sister.
Summer experienced unbearable pain and was unable to move after her first surgery. She was sent to the ICU, where she stayed for three weeks. Her closest family and friends were there by her side. During those three weeks, Summer had a second surgery, after which all of her fine motor skills (including speech) were almost completely gone. She could not even move her head. This second surgery was the hardest time for her family because the Summer everyone knew and loved was gone. It was as if she had became a body instead of a person.
Instead of having to drive 40 minutes from home and back every day, Summer's parents, Jack and Waynette Hansard, stayed in the Ronald McDonald House across the street from Erlanger Hospital.
"It was our best option because we could be closer in case anything happened," stated Mr. Hansard.
As soon as her surgery wounds started to heal, the hospital began the process of moving Summer to the Siskin Hospital for Physical Rehabilitation. When she first got there, the only physical thing Summer could do was move her finger. She had to retrain her muscles and learn basic life functions again. After a lot of hard work, Summer is now able to move her arms and legs, talk, and love life again. She met all sorts of people who were completely on her side and helped her get back to herself.
"It's been amazing to watch her recovery. She really shows how you can come back from any situation," said Matt Annessi, one of Summer's favorite physical therapists.
Through the months she has been at Siskin, Summer has improved beyond belief. She went from lying in bed all day to re-becoming an active and talkative teenager. Family, friends, and even good-hearted strangers have been able to keep up with Summer's journey through her parents' Facebook updates. This young lady has become an inspiration to everyone who has heard her story.
Summer got to go home from Siskin on Friday, September 18, after living in a hospital for over three months. She plans on starting school at Central as a freshman in January.
"I can't wait to go to Central. I've been looking forward to this since last year," shared Summer.
The Hansards will definitely need help as they prepare to get back into a normal routine, and the Central family is here all the way!
About the Contributors
Matthew Davis, Assistant Editor
Hi! I am Matthew, and I am a Senior here at Central. I am a member of the Central Sound marching, concert and jazz bands (award winning bands, btw!). I...