Baby Pictures Still a Big Part of Champion Yearbook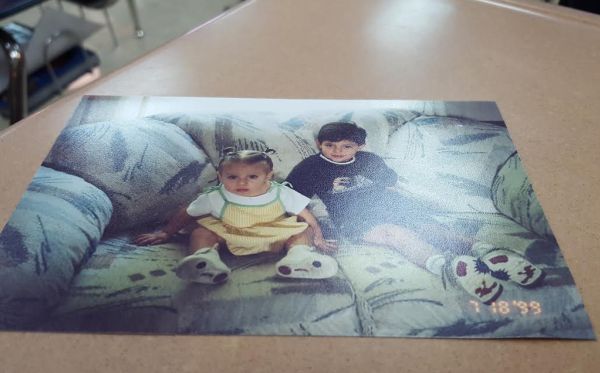 Whether students look forward to yearbook pictures or not, they must be taken every year. For seniors, it's a whole different story. They must take and submit formal, casual, and baby pictures to go in the yearbook. Students may be particularly embarrassed about their baby pictures, but it is a time-honored tradition of "The Champion," Central's yearbook.
"Having the baby pictures in the yearbook is good to see how people have transformed, developed, and grown," stated yearbook adviser Shawn Seals.  "It also shows how much a person has changed and what kind of wondrous person they've turned into."
If someone made bad decisions in their youth and then turned their lives around later on, the baby and formal pictures show that. It is also very heartfelt and sentimental for seniors and their families to look back on the yearbook twenty or so years from now and remember their time in a wonderful high school.
"The baby pictures are a way to see what we look like from birth to adulthood and how much we matured," stated senior band member Lily deCordova. "When I look back at this yearbook 10 years from now, my memories will not just be around my senior year – the three pictures of me in the yearbook will bring back memories of my entire high school experience."
The formal and baby pictures side by side are like "Before" and "After" pictures. Students go from small and helpless babies to amazing seniors who have accomplished so much. Those simple baby yearbook pictures contain all of the struggles and hard work from the past four years.