Ruriteen Club Pets, Plays With, and Pampers Puppies and Kittens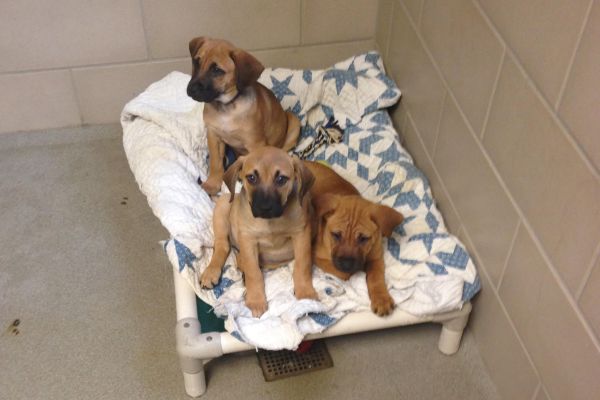 On October 26, the Ruriteen Club traveled to the McKamey Animal Center to take care of animals in need. While the students were there, they took a tour of the different rooms of the shelter such as the bathing, sleeping, and play rooms in addition to the areas where volunteers walk the dogs. There were also two-foot long rabbits at the entrance of the facility for people to admire and consider adopting.
"Going to the shelter shows how lovable and people-friendly the animals are," expressed Ms. Becca Feher, the faculty sponsor of the Ruriteen Club. "When volunteers go in and help the animals and play with them, it helps the animals have the attitude to be able to go into a loving home."
The Ruriteens had the opportunity to walk, play with, and bathe dogs. This is the club's second visit to the shelter.
"The animals there are not cruel dogs and cats that people don't want. It's where loving animals go that just need new, caring homes," stated Ms. Feher.
Many students went to the animal shelter, which made Ms. Feher very excited.
"My experience at the center was very fun and interesting. The people [who] work there were very kind and welcoming," stated Edicklee Frias, a freshman Ruriteen club member. "Going to McKamey, you learn how to care for animals in need, [and] you realize they are also living, breathing things, too. Even though they can't speak their mind, they still have one, and they are so innocent and need caring."
Going to the McKamey Animal Center has taught the Ruriteen Club members how to take care of animals who need the help and love because they didn't get it right away. That's what the Ruriteen Club is about in the end – volunteering and helping out the community in the best and most efficient way possible.
About the Contributor
Josh Sizemore, Staff Writer
Hey girl Hey!! My name Josh Sizemore and I am in the 10th grade. My favorite classes are World Religions, Concert band, and English. I am in Central's...