FCCLA Sponsors November Canned Food Drive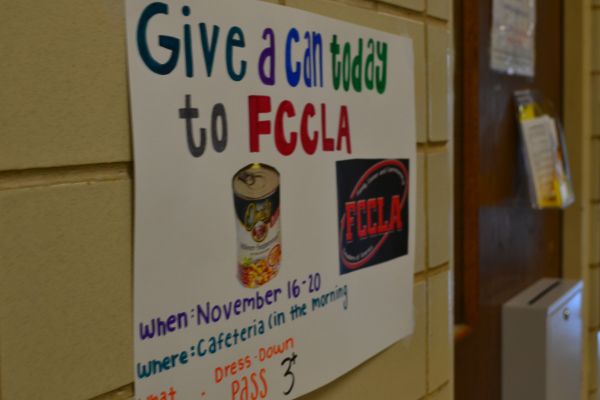 Every year, Central High School looks for ways to help the less-fortunate and those who lack basic necessities. This November, Central's Family, Career and Community Leaders of America, or FCCLA, organized a canned food drive with the goal of supplying hundreds of canned goods to the Chattanooga Area Food Bank.
"[FCCLA] needed a project for November, and many students suggested starting a food drive. After getting approval from Mr. King, we were excited to start collecting canned goods for the food bank," explained Ms. Doris Coulter, the FCCLA sponsor.
Students were encouraged to participate and donate as many cans as they could. Those who donated at least three cans received one dress-down day. Additionally, students in gym classes got to skip their weekly mile run if they brought in at least five canned goods.
"The coaches helped a lot with the new incentive. We were very excited to see how many cans started coming in," stated Coulter.
FCCLA members showed their community leadership qualities by sponsoring the food drive. Members collected the cans before school in the cafeteria.
"The food drive allows us to support our community and get a dress down day, too!" shared sophomore FCCLA member Chloe Fore.
The club put an emphasis on donating cans with posters and announcements all around the school. Donating food helps the hungry throughout our community and is especially important with the winter months forthcoming.
"We really hope to put a dent in the kitchen, especially for the holidays and winter months," expressed Coulter.
The Central Digest encourages students to participate in events that Central High sponsors for our community since they inevitability makes our community a better place.